Home>
Microsoft Project Professional 2013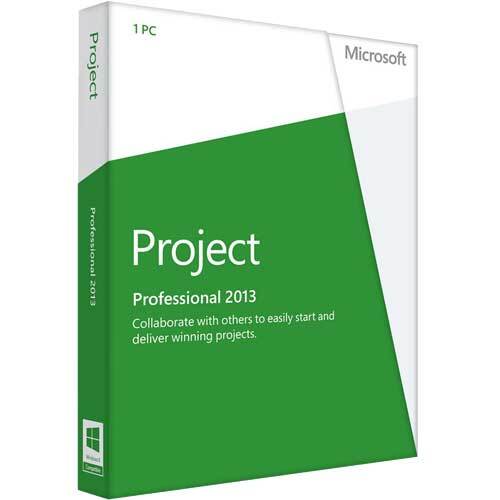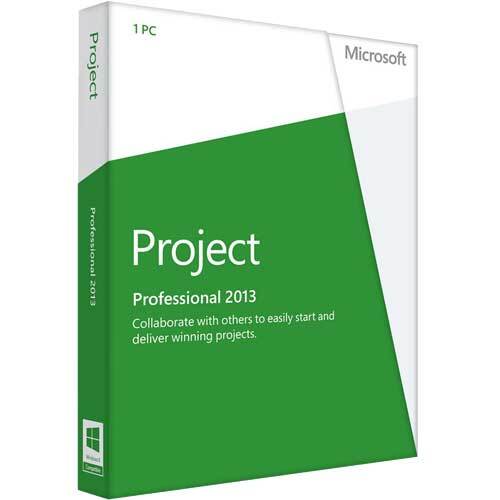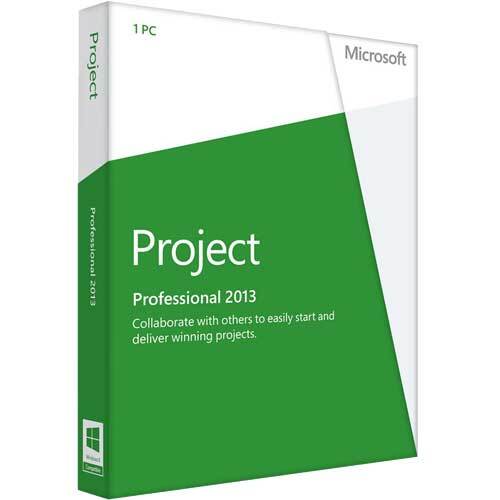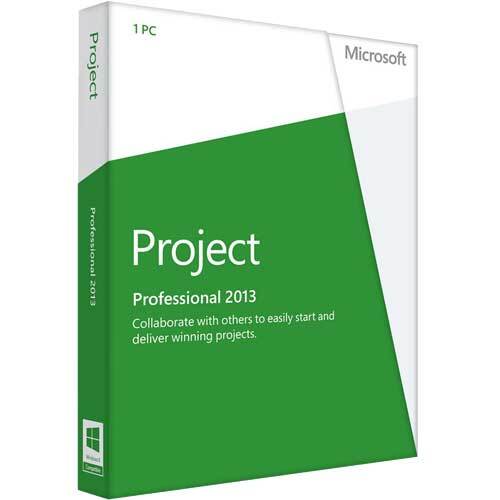 Microsoft Project Professional 2013
£119.00
Buy Microsoft Project 2013 Professional software for project management. Best desktop application for your home, office or business.
Full product details will be sent to your e-mail after your purchase.
Easy to install - simply buy, install then activate!
Benefit from security/quality updates.
No annual fee. (No subscriptions)
Better value than retail price.
Includes
Product Key: Genuine Project 2013 product code/license (25-digital product key).
Software: Direct link to download.
How to: Step-by-step installation guide (Free install support).
Activate: Built-in official activation wizard - effectively start enjoying in minutes.
This Licence is for 1 PC only. You MUST activate within 72 hrs of purchase, after activation it will work for Lifetime of your system.
Why such low prices? By offering you a product download, there`s no delivery or warehouse costs. We work hard to keep our buying costs as low as possible and pass on the savings directly to you!
Any questions? - talk to us by live-chat or phone!
---
Description
Buy Microsoft Project Professional 2013 to Manage Complex Office Projects
Take advantage of this Microsoft Project 2013 to plan and manage complex projects effectively and efficiently.
Explore more support options and features with Project Pro 2013, and enjoy tips to get started quickly, working with charts, templates, reports, and more.
Become more productive with your Project, and enjoy all the new features in Project Professional 2013 which has more features than the Project 2013 standard version. With Project Professional 2013 you will get regular features, security updates, help from the Microsoft Community, and much more.
Streamline Project Management
Keep your projects on track and stay organised with project management within your office. It`s designed to seamlessly work with other Microsoft Office applications as well.
Work in partnership with your team and stay organised with Microsoft Project 2013 which is designed so you can easily achieve a determined result. Project Professional 2013 is designed to enable managers, and company shareholders, easily plan projects tasks and co-operate together with others.
Product Benefits
Get help with Microsoft Project
Microsoft Project 2013 is design so you can visit the Office support site for training, videos, and get help topics for your Microsoft Projects. Join Office community to ask questions or start a discussion today.
Learn what's New
Stay on top of all Project news in the Project Blog, learn what's new, read about feature updates and get ideas for managing your projects effectively and maintaining full productivity.
New Ways to Display Data
With a new set of customisable report templates designed to help you get started and it offers you professional & colourful reports without the need to export data to another software program, nothing can stop you from attaining your project goals.
New Graphics and Formatting Capabilities
Buy Microsoft Project 2013 and discover new capabilities required to get your projects accomplished in due time. The Microsoft Project 2013 includes built in new formatting and graphics abilities to replace the "walls of data" as seen in the older 2010 version.
The burn down reports feature provides you at-a-glance access to your planned work, remaining work, and completed work related to your project as lines on a graph.
Multiple Installations and Timelines
Get multiple timelines with a clearer picture of a particular project, each with different end dates and start.
Get Answers as You Work
The Microsoft Project 2013 has a Tell Me feature which makes it easier to find features and commands. Just type what you want in the Tell me box and follow the next prompt options.
Stay Up To Date
With the active update feature, you'll automatically get up to date project features, services and tools with regular security updates.
Resource Capacity Heat Maps
With the new intuitive reports and heat maps incorporated into the Project 2013, you can enjoy at-a-glance visualisation of all resource usage.
Tell Me Features
Enter phrases and words related to features or actions you want to use in the Project at hand and get instant answers.
Multiple Capabilities
Microsoft Project 2013 is a tailor-made program designed to carry out successful and effective project management tasks, such as managing projects, analysing tasks, planning and to help you stay organised on all project related matters.
It`s designed to work seamlessly with Windows 7, 8, 10 and Windows server 2008 R2 and Windows server 2012 and also includes all necessary tools to manage, plan, and analyse corporate projects in a more professional manner.
Product Features
1. Collaborate With Ease - Enjoy seamless integration with tools such as Skype for Business which enable you, copy and paste project data into familiar Microsoft apps like PowerPoint and Word applications.
Resource Engagement - Enjoy optimised resource engagements with better control over your resources to achieve effective results across your work and organisation. It provides an easy platform to access specific tasks in an amazing appearance to carry out all projects tasks. It also includes built in templates that you can edit to match your project ideas, resource engagement with Gantt charts, which caters for arranging all project tasks.
Decision Making -The Microsoft Project 2013 comes with end product tools like financial data, presentation data, management reports, dashboard reports, cost analysis reports, resource reports and progress charts etc, required to make decision making easier for shareholders, managerial boards, and entire organisational teams. Use at home, work or within your business.
Cloud Service Integrations - Microsoft Project 2013 comes with a new designed interface which is easy to synchronise projects with share point services. This Microsoft office management software supports collaborative tasks, projects via the IM built in client and any cloud service integrations that are supported.
Project Timeline – It`s also got a project timeline view that helps you preview finished work or work progress with office programs such as Word or PowerPoint, to copy and paste your work from or to the entire program. It can also be used to make presentations in a company, office or board meeting and compatible with various software programs in the Office suite which include Visio Excel, and Exchange.
System requirements
Compatible with Windows 7, 8, 10, Windows Server 2012, Windows Server 2008 R2, Windows XP Service Pack 3 and Windows Vista Service Pack 2
This download works with the following applications:
Project Professional 2013, Project Standard 2013 (Any technologies related to Project Server does not apply).
Project Server 2013, SharePoint Server 2013; for use with reports in Project 2013 use Excel 2013 (optional).
Share Point designer 2013 is required to create declarative Project Server 2013 workflows.
Visual Studio 2012 is required for developing Web Parts, apps, managed code event receivers and workflows for Project Server 2013, and manage code add-ins for Project 2013 (Professional or Standard) is recommended for developing task pane apps required for Project 2013.
Visual Studio 2010 SP1 can be used to develop solutions that use the PSI, the CSOM, and the OData service for Project Data reports; except for workflows, event receivers, Web Parts, and add-ins for Project 2013.
×