Home>
Microsoft Publisher 2019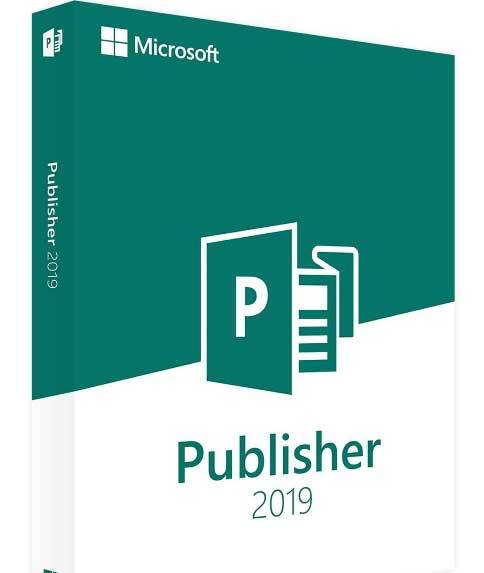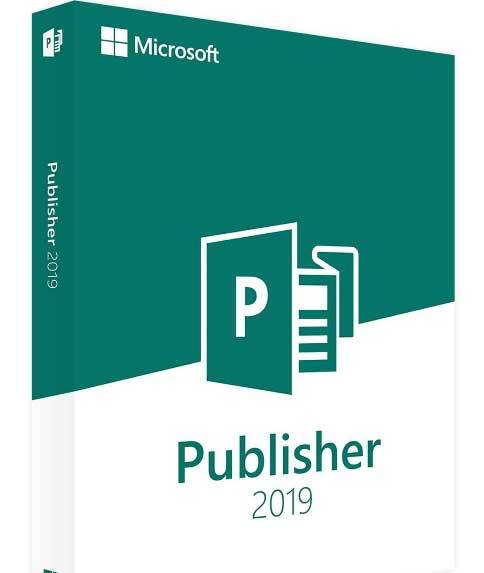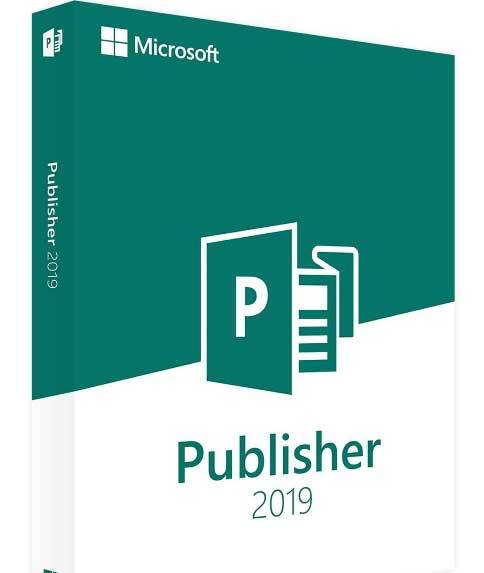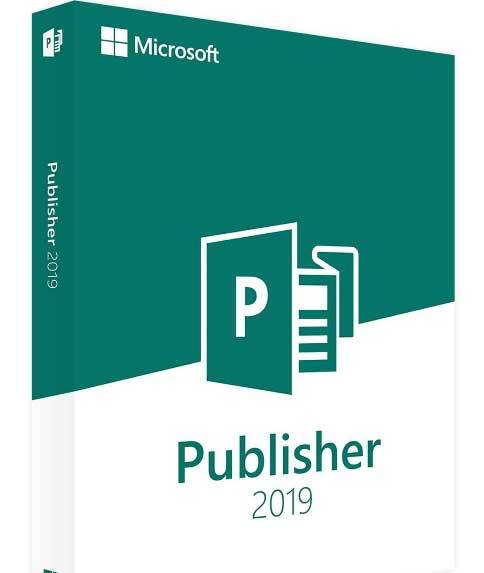 Microsoft Publisher 2019
£79.00
Buy Microsoft Publisher 2019 software allows desktop publishing. Eye-catching calendars, newsletters, greeting cards and further templates can be used to generate outstanding results. Best desktop publisher solution for your home, office and business.
Full product details will be sent to your e-mail after your purchase.
Easy to install - simply buy, install then activate!
Benefit from security/quality updates.
No annual fee. (No subscriptions)
Better value than retail price.
Includes
Product Key: Genuine Publisher 2019 product code/license (25-digit product key).
Software: Direct link to download and redeem from the official manufacturers' website.
How to: Step-by-step installation guide (Free install support).
Activate: Built-in official activation wizard - effectively start enjoying in minutes.
Apps included:

This Licence is for 1 PC only. You MUST activate within 72 hrs of purchase, after activation it will work for Lifetime of your system.
Why such low prices? By offering you a product download, there`s no delivery or warehouse costs. We work hard to keep our buying costs as low as possible and pass on the savings directly to you!
Any questions? - talk to us by live-chat or phone!
---
Description
Microsoft Publisher 2019 for Windows 10
Validity: Lifetime
Platform: Windows 10/11/Server 2019 +

In many ways, Microsoft Office's Word and Publisher perform the similar task by offering a way to combine text, images and personal formatting into a document. However, while Word excels at typing long documents with a focus on the text, Publisher is a better tool for creating precisely designed publications such as booklets, brochures, leaflets, business cards and greeting cards and much much more.
Microsoft Publisher is a desktop publishing application from Microsoft, differing from Microsoft Word in which the emphasis is placed on page layout and design rather than text composition and proofing. It allows the text to be visually superior in design to that of Word rather than a focus on the accuracy of the wording.
Microsoft Publisher 2019 is an entry-level graphic design program. It is very user friendly and follows the infamous office deign layout and no prior knowledge is required in hoe to use the product. Simply pick up and go. Publisher 2019 includes many design layout for common tasks including business cards, leaflets, address labels, brochures, mailshots and calendars amongst the few. You can do a variety of tasks once the initial task is created to export the document.
Microsoft Publisher is a basic, yet powerful, desktop publishing application. It includes an extensive range of tools and features for producing layouts and creating typographic quality text and images.
Publisher is highlighted as an entry-level, easy-to-use piece of software. Even organizations with no dedicated design experts can generate professional-looking marketing pieces using the application within minutes.
Publisher 2019 boasts vast array of comprehensive features that can be accessed via the simple infamous interface. It has options for batch actions to cut down the time spent on desktop publishing tasks. Images can also be swapped and enhanced using a variety of special effects and features. Other Tools related to colour swatches, text effects, and others can also help ensure good print quality and maintain quality pieces of work.
Benefits of Publisher 2019:
Create polished, professional layouts with minimal hassle. Simply lay out and style text, pictures, borders, calendars, and words. Publisher 2019 highlights everything you add stays exactly the way you've designed it, in print, online, or in digital.
Easily design unique, specialized materials for any purpose. Create anything and everything from simple greeting cards and labels to professional newsletters and marketing materials using Publisher's wide range of pre-existing templates.
Publish in the way that suits your stakeholders best. With Publisher you can share pixel-perfect printouts, send professional-quality email publications, or export to industry-standard non-editable formats with ease.
Overview of Publisher Features:
Professional-level visual effects for text, shapes, and pictures
Drag-and-drop image importing and swapping with a familiar user interface
Detailed ruler and guides for accurate measurements for accuracy
Imports photos from online
Ability to use high-resolution picture backgrounds and texts
Mail merge facility
Personalization tools and features
Document-sharing capabilities
Ability to save high-res files using common image formats for ease of exporting.
Publisher 2019 provides easy-to-use and less expensive publishing options for creating designs and logos for small/medium businesses, whereby using other high end applications may not be feasible or cost effective.
Precisely lay out and style polished and stylish text, pictures, borders, calendars, and more. In Publisher everything you add stays exactly the way you've designed it. Create everything from simple birthday cards and address labels to professional newsletters or marketing materials using Publisher's wide range of templates and features.
Microsoft Office 2019 is the next on-premises version including individual versions of Word, Excel, PowerPoint, Outlook, Project, Visio, Access, and Publisher.
Office 2019 delivers many useful features across apps to help it's users create amazing content with less time with an array of features across the apps in Windows—like the roaming pencil case, pressure sensitivity, and tilt effects—allowing you to effortlessly create documents.
Office 2019 is a valuable update for customers who aren't yet accustomed for the cloud.

Publisher 2019 System Requirements: CPU 1.6 gigahertz Memory 4GB RAM or 2 GB RAM (32-bit). Hard disk 4 GB Display 1280 x 768 + Graphics DirectX 9 or later Operating system Windows 10/11 Windows Server 2019 Windows 10 LTSC 2019
×