Home>
Microsoft Excel 2019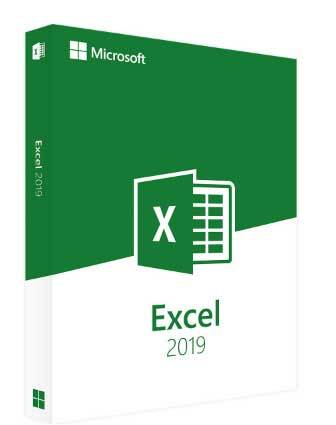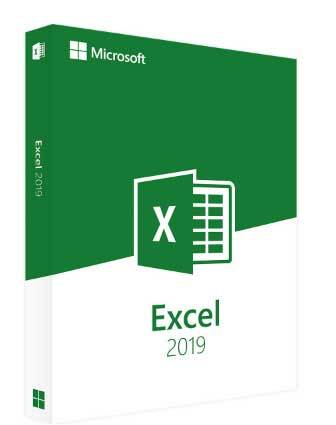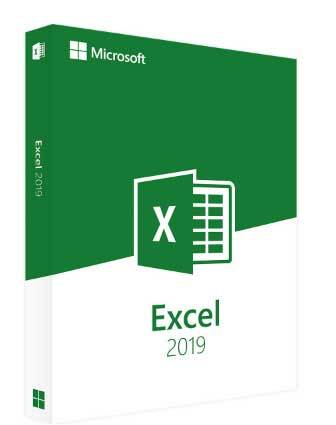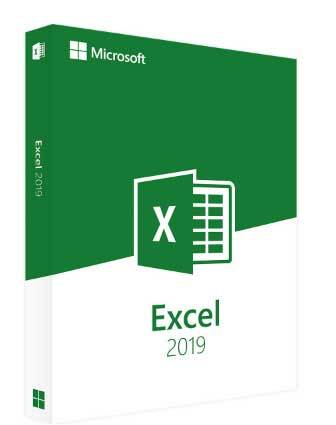 Microsoft Excel 2019
£79.00
Buy Microsoft Excel 2019 software for accounting and spreadsheets. World famous for managing numbers. Used by millions of companies daily. Perfect for productivity for your home, office or business. Supports Windows 10 OS or newer.
Full product details will be sent to your e-mail after your purchase.
Easy to install - simply buy, install then activate!
Benefit from security/quality updates.
No annual fee. (No subscriptions)
Better value than retail price.
Includes
Product Key: Genuine Excel 2019 product code/license (25-digital product key).
Software: Direct link to download and redeem from the official manufacturers' website.
How to: Step-by-step installation guide (Free install support).
Activate: Built-in official activation wizard - effectively start enjoying in minutes.
Apps included:
This Licence is for 1 PC only. You MUST activate within 72 hrs of purchase, after activation it will work for Lifetime of your system.
Why such low prices? By offering you a product download, there`s no delivery or warehouse costs. We work hard to keep our buying costs as low as possible and pass on the savings directly to you!
Any questions? - talk to us by live-chat or phone!
---
Description
Microsoft Excel 2019 for Windows
Excel 2019 is an important part of Microsoft's Office suite of productivity tools.
Excel is available alone or as part of a perpetual package of Office Professional 2019.
Excel is for insightful spreadsheets or financial documents – anytime, anywhere and with anyone. A modern take on Excel with new built-in tools help you get more out of your numerical data as well as the ability to produce many financial reports for stakeholders.
Enhanced by intelligence Within Excel 2019, Excel learns your repetitive patterns, and then organizes your data to save you time. Create spreadsheets with efficiency from templates , and perform calculations with modern formulas more effectively. New charts and graphs help you present your data in far more compelling ways, with formatting, sparklines, and tables to better understand and visualise your financial data. Excel 2019 allows you to easily create forecasts with just a click to predict trends or patterns.
If you're upgrading to Excel 2019 for Windows from an earlier Excel version, you'll still have all the features you're used to—and you'll notice a few new ones included as well, including but not limited to: New charts. Enhanced visuals, Increased accessibility features, Easier sharing, Increased general improvements, Pivot Table enhancements and updates, Publish to Power BI improvements, better Power Query.
Each time an updated version of Excel is launched, new features are introduced and subtle changes in the look and feel take place to improve the graphical layout. The introduction of the Ribbon and change of file types make things simpler for heavy-duty Excel users.
Excel 2019 is the up to date perpetual, bought-outright, stand-alone version of Excel which is also available as part of other Office 2019 packages.
Office 2019 Features:
The following features are part of Excel 2019:
Increased custom visuals
Microsoft Office now has the full SVG graphics support plus the Excel 2019 application has 500+ inbuilt icons. These are now supported which look great on dashboards and infographics and visually make things easy on the eye.
The Insights data-analysis feature has been expanded upon. So if you click on a table of data and by selecting Insights from the Insert tab; several charts will appear on the right-hand side of the page to give you "financial insights" into your data.
3D Models have been increased thus showing increased modelling functionality
You can create your own custom functions using JavaScript. Previously, defined functions using VBA but now JavaScript allows for greater connection's.
Excel connects to Flow which you can use to create automated workflows to automatically collect data or auto-synchronise data sources allowing for much easier refresh's of data.
Excel also connects to Forms, so you can have a nice form user interface to make it easier on the eye.
Mapping & funnel charts; the latter is just a centred bar chart but mapping charts allow you to display data on a map using countries, states, provinces, and even post codes.
Power Query data cleansing features, including parameters, conditional columns & new transformations to allow easier data representation.
Multiple users can edit simultaneously with co-authoring.
Default behaviour for PivotTables is available if you regularly change pivot tables
Many many more features are available, also Excel 2019 is regularly updated with new features with regular updates.
So, in conclusion, there's no need to wait for Excel 2019 – it's already here! Buy it now...
Microsoft Office 2019 is the next on-premises version including individual versions of Word, Excel, PowerPoint, Outlook, Project, Visio, Access, and Publisher.
Office 2019 delivers many useful features across apps to help it's users create amazing content with less time with an array of features across the apps in Windows—like the roaming pencil case, pressure sensitivity, and tilt effects—allowing you to effortlessly create documents.
Office 2019 is a valuable update for customers who aren't yet accustomed for the cloud.
Excel 2019 System Requirements: CPU 1.6 gigahertz Memory 4GB RAM or 2 GB RAM (32-bit). Hard disk 4 GB Display 1280 x 768 + Graphics DirectX 9 or later Operating system Windows 10/11 Windows Server 2019 Windows 10 LTSC 2019
×