Home>
Microsoft Office Professional Plus 2019 USB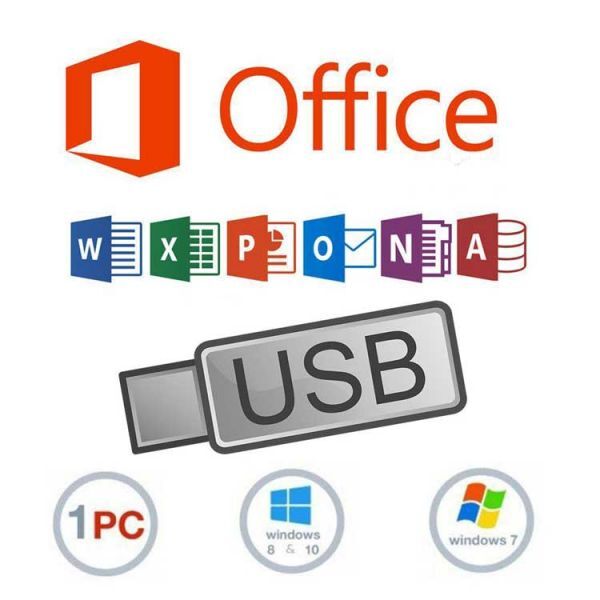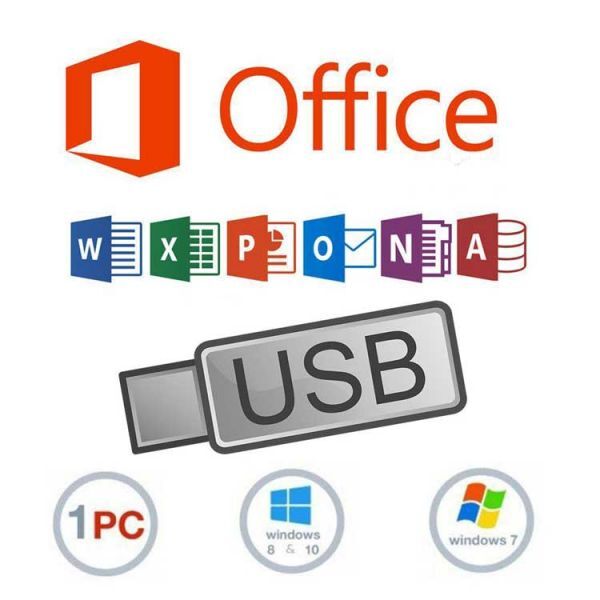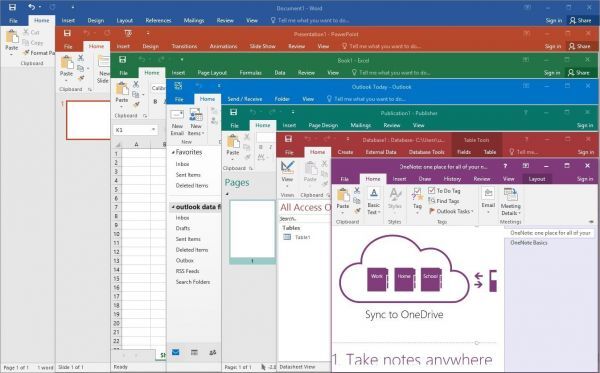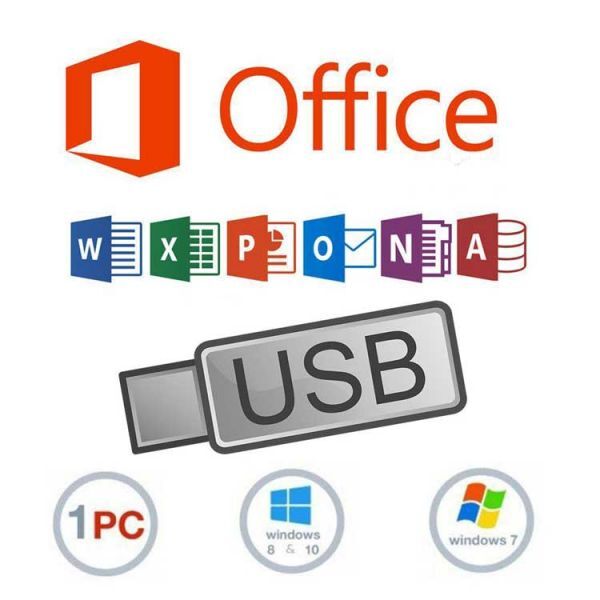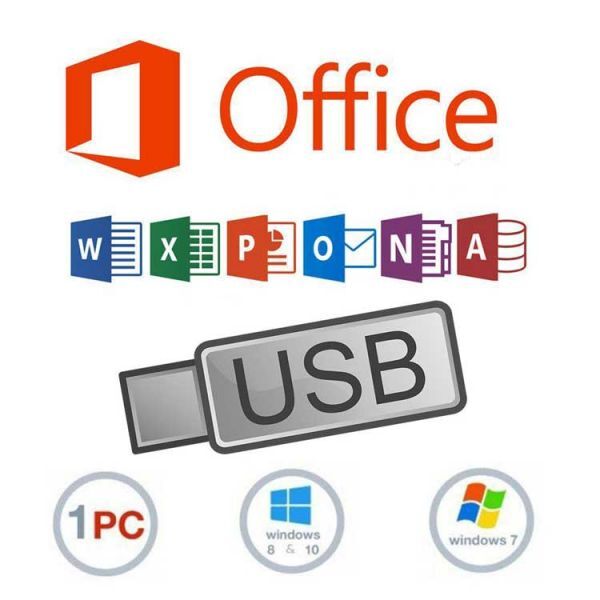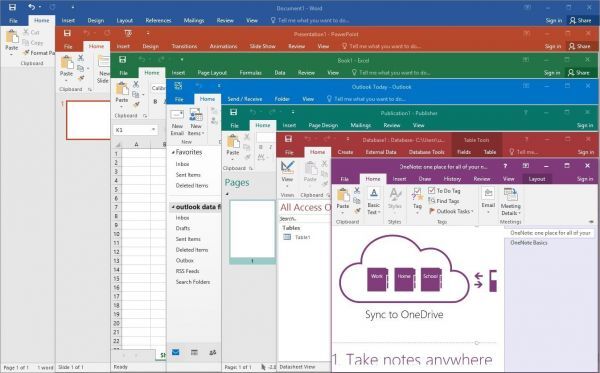 Microsoft Office Professional Plus 2019 USB
£89.00
Same day shipping for UK customers
Choose between the 64-bit or 32-bit version depending on compatibility, software specifications and features provided.
This item contains a Branded USB drive with software. You will require to have a working USB port to use and install the Office 2019 software from the USB flash drive. See steps involved below:
You will receive your product key via email.
We will provide instructions on how to install the product.
Install and enter your 25-digital product key as prompted.
Complete the installation and start the application.
Activate the product online.
This Licence is for 1 PC only. You receive 1 x USB and an Installation manual
After activation it will work for Lifetime of your system.
Microsoft Office 2019 Professional Plus Licence for WINDOWS 10/11 or Server 2019-2021 only.
Product Includes Full programs of MICROSOFT ACCESS, OUTLOOK, WORD, EXCEL, INFOPATH, PUBLISHER, ONENOTE and POWERPOINT. 
Full software installer on Branded USB with options for 32/64 Bit installation.
Genuine license provided and includes product updates.
Free and Fast Tracked Delivery - Shipped SAME day
This software works on Windows OS: Windows 10/11 and Windows Server 2019/2021 only.
---
Description
Buy Office Professional Plus 2019 on USB to help you create, present, communicate, and publish professional-looking documents with time-saving features, a new modern look, and built-in collaboration tools. Save your work in the cloud on OneDrive and access it from anywhere.
Microsoft Office Professional Plus 2019 software is primarily aimed for companies fulfilling the highest expectations. The programs Word, Excel, PowerPoint, OneNote, Outlook, Publisher, Access and Skype for Business included in Office Professional Plus 2019 meet all the requirements in a comprehensive office suite.
New features in Office 2019 Professional Plus
"Insights" search directly from your documents for relevant information in internet and integrate it into your documents or presentations. A link to Bing enables fast search results.
"Tell Me" Search Assistant you will find each program functions faster.
Excel with an autofill function detects the pattern and automatically fills in your details. You can also easily forecast data series and shapes for future trends.
The in Publisher built-in online Photo print option save time and ensure professional results.
PowerPoint offers the ability to share presentations via the web. You don't need to install PowerPoint in order to be able to see them.
The screen backgrounds "Black Theme" enable an eye-friendly working.
Easy to work in a team with real-time networks via OneDrive. Microsoft Office Professional Plus 2019 offers you 5GB of cloud storage.
Quick navigation through user-friendly interface
The intuitive user interface of Microsoft Office Professional Plus 2019 enables quick navigation within the programs. Revised Ribbon, enables fast finding within the new functions. But if you ever determine to come down, the "Tell Me" Search wizard will help you locate the desired function and to use them efficiently. You'll quickly get used to the various programs and used them in a best way for your work.
New communication options in Office Professional Plus 2019
By integrating Skype for Business, you and your employees and colleagues stay always in touch. Microsoft Office Professional Plus 2016 offers new opportunity in the field of instant messaging, video conferencing and IP telephony. Exchange information, clarify and ask questions about projects. By using the cloud service OneDrive also simplifies the exchange of data. Work together for the success of your business and stay flexible. Your workplace is now at every location.
Microsoft Office Professional Plus 2019 and Windows 10 & Windows 11
The design and user interface of Office 2019 Professional Plus is based on Windows 10/11. The two programs are perfectly matched. Optimised for touch devices, you can work flexibly. Be creative anywhere with Office Professional Plus 2019 and increase the productivity of your business.
How to download, install and activate Office 2019 on a typical PC
OneDrive cloud storage integration means your files can travel with you, so you can achieve more at work or at home, locally or remotely, from virtually anywhere around the world.
What's included
Create and share professional-looking documents with state-of-the-art editing, reviewing, and sharing tools. The new Design tab provides quick access to features, and Smart Lookups shows relevant contextual information from the web directly inside Word.
Analyse and visualise your data in new and intuitive ways with a fresh user interface. Leverage features like Analysis Toolpak, Slicers, and Formula Builder to save time, so you can focus on insights.
Create, collaborate, and effectively present your ideas with new slide transitions and an improved Animations task pane. Threaded comments alongside your slides help you incorporate feedback into your presentations.
Your own digital notebook, keep notes, ideas, photos, audio and video all in one place. Whether at home, office, or on the move, you can take it all with you wherever you go while sharing and collaborating with others.
Easily manage your email, calendar, contacts, and tasks. Push email support keeps your inbox up to date, conversation view groups related messages, and calendars can be viewed side-by-side for planning.
Create, personalise, and share a wide range of quality publications. Swap pictures with a simple drag and drop, or add pictures directly from your online albums. Use special effects to make your publications stand out.
Access is an easy-to-use tool for quickly creating browser-based database applications that help you run your business. Your data is automatically stored in a SQL database, so it`s more secure and scalable than ever.
Microsoft Office Professional Plus 2019 price is excellent for business users if you want the full suite of Office applications for your Microsoft Windows PC or laptop.
System requirements
Processor: 1 gigahertz (Ghz) or faster x86 or x64-bit processor with SSE2
Operating System: Windows 10 or later, Windows 11, Windows Server 2019/2021
Memory: 1 GB RAM (32 bit); 2 GB RAM (64 bit)
Hard Disk Space: 3.0 GB available disk space
Display: 1024x576 resolution
Graphics: Graphics hardware acceleration requires a DirectX 10 graphics card
Multi-touch: A touch-enabled device is required to use any multi-touch functionality. However, all features and functionality are always available by using a keyboard, mouse, or other standard or accessible input device. Note that the new touch features are optimised for use with Windows 10 or later.
Additional Requirements: Internet functionality requires Internet connection. Microsoft account required.
USB Port: A working USB port is required for installation therefore please check before ordering.
×