Home>
Microsoft Visio Professional 2019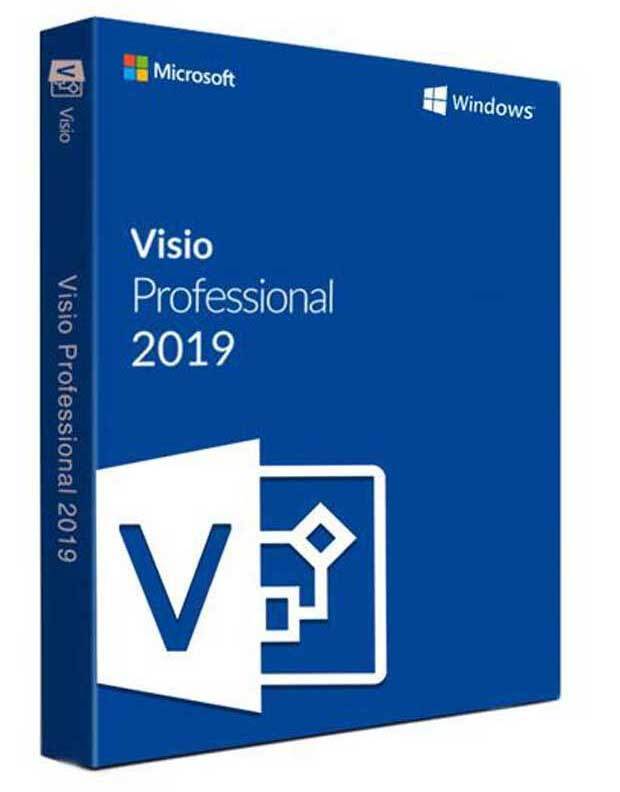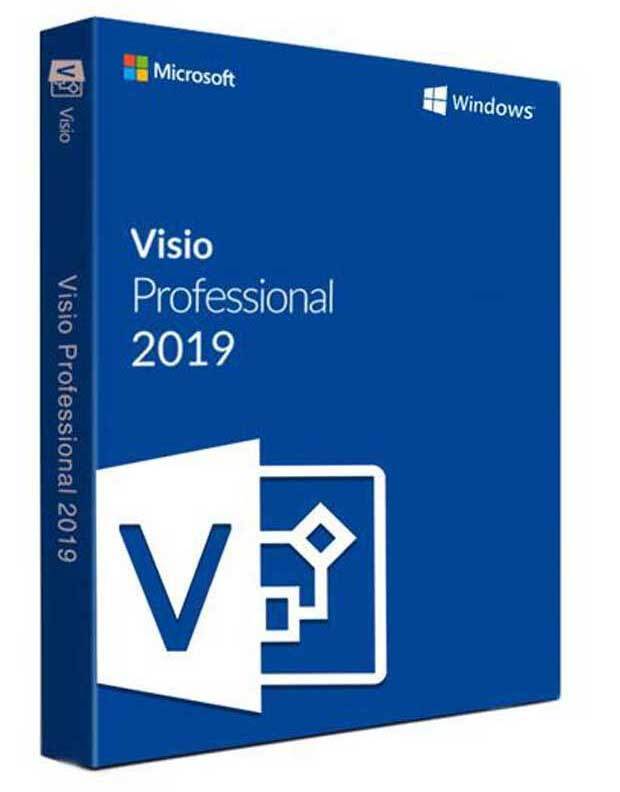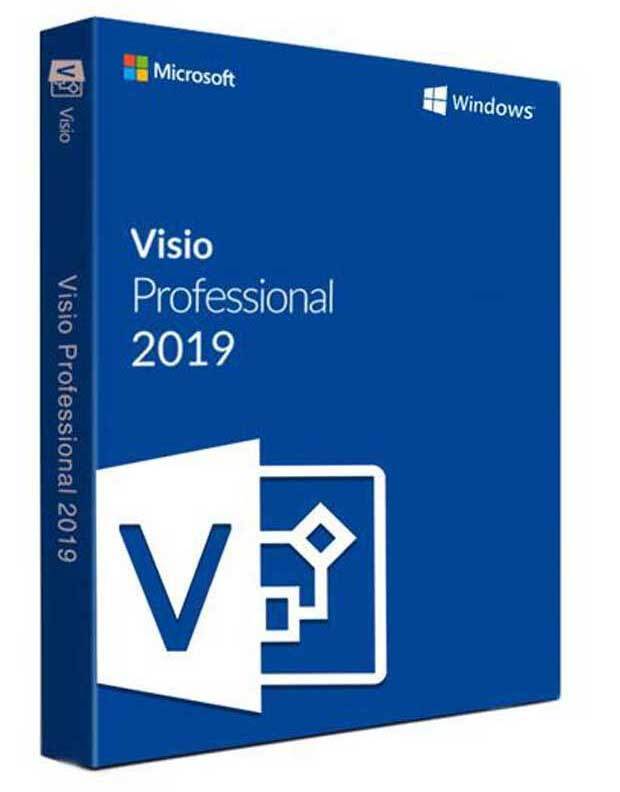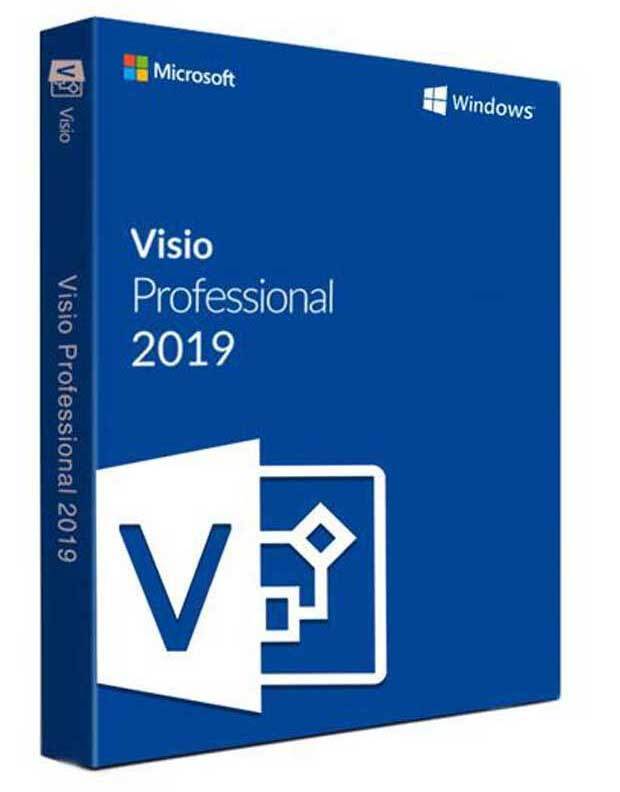 Microsoft Visio Professional 2019
SKU: Microsoft Visio Professional 2019 Product License Key Code
£149.00
Buy Microsoft Visio 2019 Professional software for diagrams and workflows. Works on Windows 10 operating system or higher. Best for productivity for your home, office or business.
Full product details will be sent to your e-mail after your purchase.
Easy to install - simply buy, install then activate!
Benefit from security/quality updates.
No annual fee. (No subscriptions)
Better value than retail price.
Professional version
Includes
Product Key: Genuine Visio 2019 product code/license (25-digital product key).
Software: Direct link to download and redeem from the official manufacturers' website.
How to: Step-by-step installation guide (Free install support).
Activate: Built-in official activation wizard - effectively start enjoying in minutes.
This Licence is for 1 PC only. You MUST activate within 72 hrs of purchase, after activation it will work for Lifetime of your system.
Why such low prices? By offering you a product download, there`s no delivery or warehouse costs. We work hard to keep our buying costs as low as possible and pass on the savings directly to you!
Any questions? - talk to us by live-chat or phone!
---
Description
Visio 2019 Professional diagramming software
Language Options for Office 2019: English, Arabic, Bulgarian, Chinese (Simplified & Traditional), Croatian, Czech, Danish, Dutch, Estonian, Finnish, French, German, Greek, Hebrew, Hindi, Hungarian, Indonesian, Italian, Japanese, Kazakh, Korean, Latvian, Lithuanian, Malay, Norwegian, Polish, Portuguese (Portugal), Portuguese (Brazil), Romanian, Russian, Serbian, Slovak, Slovenian, Spanish, Swedish, Thai, Turkish, Ukrainian, Vietnamese

Visio Professional 2019
With Visio 2019 teams can now create, collaborate and share data-linked diagrams easily with ready-made templates and thousands of shapes and features, allowing the user to simplify complex information for all stakeholders involved. Visio 2019 now allows you to quickly overlay data on top of any project, as well as underlying data refreshes, diagrams/shapes and data visualization updates.
With Visio 2019 you can work as a team/individual to easily create and share data-linked diagrams bringing all your ideas to life.
Visio 2019 Professional
Work visually -Diagramming made simple.
Create professional diagrams with ease
Visio 2019 now makes it easy and intuitive to create flowcharts, diagrams, org charts, floor plans, engineering designs, and much more, using modern shapes and templates with the all round familiar Office experience.
Work better together
Work together on Visio flowcharts to include insights from all stakeholders involved.
Gain real world insights
Connect your flowcharts and diagrams to real-time data and information.
Visio Online - Anywhere
Visio Online helps you work together on diagrams from a web browser, from virtually anywhere
Visio 2019 Features include:
The ability to Create professional diagrams effortlessly!
Visio 2019 allows you to easily create any professional diagram with the all familiar Getting Started experience,as well as hundreds of ready-made templates, and thousands of shapes , all which meet, industry standards!
Collaborate seamlessly with others and share diagrams
Visio 2019 allows you to encourage greater diagramming collaboration with co-editing partners, inserting shape-specific comments and much much more. Visio 2019 now allows the ability to easily share diagrams from directly within Visio for input from critical stakeholders in real-time.
Connect diagrams to real-time data for swift decision-making
Link your Visio 2019 shapes/diagrams to real-time data from a variety of popular data sources or diagrams to visualise changes in the underlying data for quick, unique insights.
Versatile templates with thousands of shapes!
With Visio 2019, you may choose from dozens of templates and thousands of customizable shapes to transform numbers, ideas, and other meticulous data points into coherent and impactful stories and visual art depicting all your information.
Support for regular industry standards
You can Pull from Visio 2019's huge shape library for content that meets industry standards and compliance.
In-Built validation Feature
By running Visio 2019's validation engine to help ensure your workflow diagrams have all the required elements and security features.
Familiar Office experience now with Visio
Leverage intuitive capabilities like drag and drop, align/position, auto connect to build diagrams more efficiently as well as give each diagrams a professional, appealing look with premade themes and effects and many more features to help visually create your shapes and templates.

Collaborate seamlessly with others...
Simultaneous team-editing now made easier than ever
Now you can co-edit diagrams with your team/colleagues to maintain a single version of truth whilst minimizing version conflicts. Intuitively see who's working on which part of the diagram, get notifications about required changes, and choose when to merge those changes into the master file all in real-time.
In-app commenting in real-time
Include insights from all active stakeholders by adding/replying to comments within Visio 2019 in real-time
Real-time presence
Instantly message all online personnel involved with each Visio project.
Simple, but highly secure file-sharing
Share your diagrams from within Visio through a variety of highly secure online repositories as and when required.
Connect diagrams to real-time data and make decisions swiftly
Simple data-linking features
Connect/Insert your Visio shapes and diagrams to data from common internal and external sources to simplify complex information presented.
Access Anywhere - data diagrams when required
View all data-connected diagrams from virtually anywhere using your favourite browser and Visio Online
Database Reverse Engineering Feature
Create database models from an existing database using the Database Reverse Engineering (DBRE) plug-in available with Visio 2019
Data-connected organisational charts
Visio 2019 allows you to automatically generate organisational charts from data sources including, but not limited to, Excel, Exchange, or Azure Active Directory thus saving you time and reducing mistakes from manual data-entry.
What's new in Visio 2019
Visio Professional 2019, as opposed to Visio 2016...
If you're upgrading to Visio 2019 from Visio 2016, you'll still have all the features you are used to— and a whole lot more.
Kick-start your diagrams/shapes
Most Organisation Chart's, Brainstorming/SDL templates now have new starter diagrams to get you up and running quicker and easier than ever before!
In-Built database model diagrams and templates
The new Database Model Diagram template accurately models your database as a Visio diagram without the need for add-ins or plug-ins.
Create wireframe diagrams for websites
Bring ideas to life by using a Visio 2019 wireframe. A wireframe is a detailed visual model of an interface that is like a blueprint of functionality and content of a website.
These new Website Templates within Visio 2019 are ideal for creating a low profile design sketch to present ideas, arriving at a team consensus.
New UML tools
New UML component diagrams
Create UML diagrams to show:
components, ports, interfaces and the relationships between them.
interactions between lifelines in a free-form arrangement
architecture of a deployment of software artefacts to nodes.
Improved AutoCAD support
Enhanced AutoCAD support / scaling / importing / instantaneous shape overlays
Now you can open ALL AutoCAD files with ease.
With Visio 2019, you can now see scaling improvements when importing AutoCAD files.
With Visio 2019, you will notice that AutoCAD import speed is vastly improved.
There used to be long delays when working with shapes on top of CAD files - Now almost instantaneous
Minimum Requirements for Microsoft Visio 2019 Professional

CPU

1.6 Ghz

OS

Windows 10 / Windows Server 2019 Or NEWER

Memory

4GB

Hard Disk Space

6GB

Display

1024 x 768

Graphics

DirectX 10 graphics
Operating system Windows Server 2019 & Windows 10 or NEWER ONLY
Before you purchase and install Microsoft Visio 2019 Professional, please check the system requirements:
Memory Needed: 4GB RAM
Hard disk Space Required: 4GB
Display Requirements: 1280 x 768 Resolution
Graphics Card Requirements: Hardware acceleration requires DX9 or later, with WDDM 2.0 or higher (Windows 10)
Operating System: Windows 10 is required
Browser: You need to have the latest version of Microsoft Edge, Chrome, or Firefox
Other: You will need a working internet connection for all Internet functionalities. To use multi-touch functionalities you will need touch-enabled devices.
| | |
| --- | --- |
| MANUFACTURER PART NUMBER | D87-07432 D87-07432 |
This edition is an excellent solution for many enterprises where the commercial, information and design industries are relevant. Suitable for Home and Commercial Use.
Visio 2019 is NOT compatible with earlier editions of Windows or Windows Server.
×