Home>
Microsoft Visio Professional 2010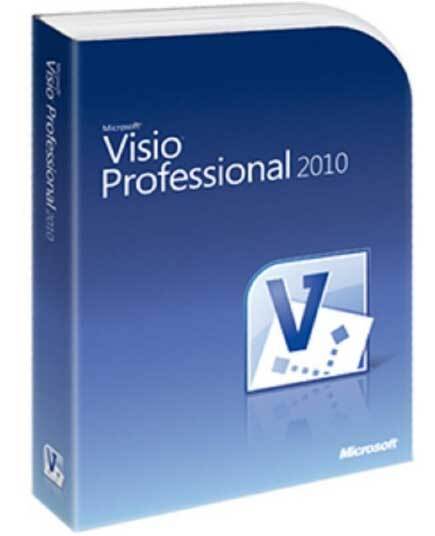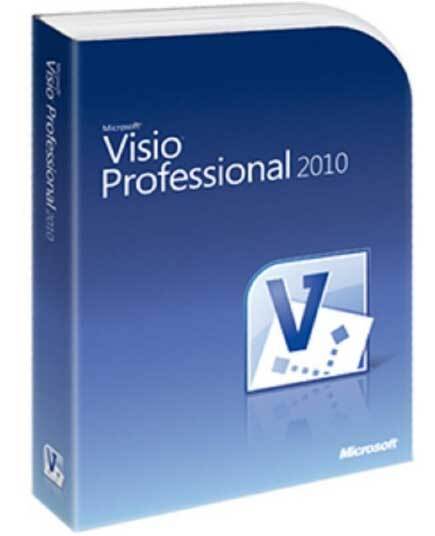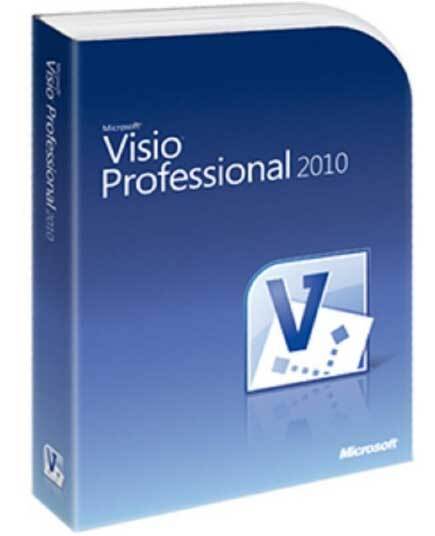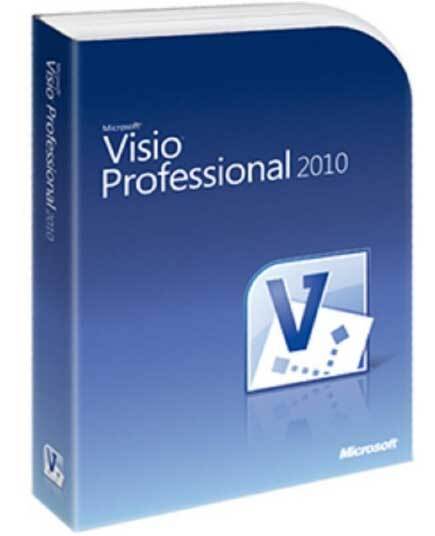 Microsoft Visio Professional 2010
SKU: Microsoft Visio Professional 2010 PC License Key
£99.00
Buy Microsoft Visio 2010 software diagrams and workflows. Ideal for small or large companies wishing to create powerful diagrams. Shapes, stencils, and templates are the main building blocks of Visio. Use in a small office or within any size of company.
Full product details will be sent to your e-mail after your purchase.
Easy to install - simply buy, install then activate!
Benefit from security/quality updates.
No annual fee. (No subscriptions)
Better value than retail price.
Visio 2010 Professional version.
Includes
Product Key: Genuine Visio 2010 product code/license (25-digital product key).
Software: Direct link to download.
How to: Step-by-step installation guide (Free install support).
Activate: Built-in official activation wizard - effectively start enjoying in minutes.
This Licence is for 1 PC only. You MUST activate within 72 hrs of purchase, after activation it will work for Lifetime of your system.
Why such low prices? By offering you a product download, there`s no delivery or warehouse costs. We work hard to keep our buying costs as low as possible and pass on the savings directly to you!
Any questions? - talk to us by live-chat or phone!
---
Description
Visio 2010 Professional Edition 1 PC License Key
Validity: Lifetime
Platform: Windows XP, 7 (Vista / 8 / 8.1 / 10 NOT Supported)
What's is Microsoft Visio?

Visio 2010 Standard / Professional takes visual diagramming to a brand new level with dynamic, data-driven visualization tools and templates, as well as, advanced online sharing. Visio allows you to bring together the big-picture and real-time data from multiple sources into one one powerful diagramming software. You can real-time changes to data right within your diagram, as well as, visually displayed through vibrant graphics for ease of use.
Easily define and simplify business or IT systems with intuitive, professional-looking visual diagrams with Visio 2010.
A picture paints a thousand words and With Microsoft Visio 2010, you can quickly illustrate complex visual ideas with professional-looking templates and modern shapes. Whether it's an organisational chart, floor plan's, business processes, or layout diagram's - the latest tools within Visio now help you create vibrant diagrams to get everyone on the same page.
Gaining an accurate and relevant view of your business usually requires both a high-level perspective and lots of detailed data. With Visio 2010, you can easily place real-time data right onto the shapes of your diagram to visually interpret your data. Vibrant icons, symbols, colours, bar graphs and others provide clear view of the real-time information which matters to your business.
Diagram from virtually anywhere now with Visio
Create simple diagrams in your favourite browser with Visio Online.
Edit diagrams in Teams / or as individuals
View, edit, and collaborate Visio diagrams directly inside your Teams to coordinate on all your team's files in one single place.
Visualize Excel process data
Easily convert process map data in Excel into visualized Visio diagrams with Data Visualiser. Changes are updated in real-time
And much much more....
Simplify Complexity With a Diverse Set of Intuitive, Professional Diagramming Tools and Features:
Jump-Start Diagramming Features


Find and Access the Tools You Need Quickly with Visio 2010


Draw Diagrams Faster & Quicker


Simplify Large and Complex Diagrams with more Real Time Information


Make Your Diagrams Professional-Looking and Appealing swiftly


Model and Monitor Workflows


Ensure Consistency and Accuracy With Diagram Validation to Reduce Errors


Bring Your Diagrams to Life With Dynamic, Data-Driven Visuals and more:
Gaining a clear and complete view of information which matters to any business requires a high-level perspective and detailed data analysis. With just a few clicks, you can NOW see the entire picture by showing meaningful information and data graphically in a single, always up-to-date diagram showing all your info there and now.
Share Dynamic, Data-Linked Diagrams With Others Through Their Browser & more
Share Diagrams With Others on the Web
Create Visual Mashups Using Visio Service

Visio 2010 is available in two editions. Standard and Professional.
Visio Standard 2010 brings a brand new look with the incorporation of the Office Fluent Graphical User Interface as well as the redesigned Shapes Window. New features include Quick Shapes, Auto Align & Space, easy insertion / deletion of shapes allows maintaining diagrams easier than ever. Furthermore, With the new containers and callouts features, it's very easy to organize diagrams and visually make them look great. Lastly, the all new improved cross-functional flowcharting template included in Visio Standard 2010 is designed to be simple, scalable, and reliable for ease of use.
Visio Professional 2010 provides all the exciting features above as well as new great diagramming features by allowing you to connect your diagrams to data and to publish them to Visio Services. The Professional edition also includes advanced diagram templates include Detailed Network, Engineering, Wireframe, and Software and Database diagrams and Templates and much much more.
Visio Standard vs Professional 2010 Difference Chart:
Visio Standard 2010

Visio Professional 2010

Ease of Use Features

Microsoft Office Fluent GUI
Quick Shapes / Mini Toolbar
Page Auto Size Features
Auto Align / Space
Dynamic Grid Features
Improved Cross-Functional Flowcharts and more

+ other features

Visio Services and Data Features + more

Publishing to Visio Services
Data Link function
Data Graphics / Legend

Advanced Diagram Templates:

Detailed Network
Engineering / Wireframe
Software and Database
ITIL
Website mapping / documentation
Building architecture and service
Minimum System requirements for installing Visio 2010 Professional
Component
Minimum Requirement

Computer and processor

700MHz +

Memory

512MB RAM

Hard disk

3gb

Display

1024 × 768 +

Operating system

Supports only Windows XP with Service Pack (SP) 3, Windows Server 2003 SP2, MSXML 6.0, Windows 7, Windows Server 2008

**Windows Vista, 8, 8.1, 10 NOT Supported**

Please purchase a newer edition of Visio for these devices running the newer edition of Windows
×