Home>
Microsoft Project Professional 2019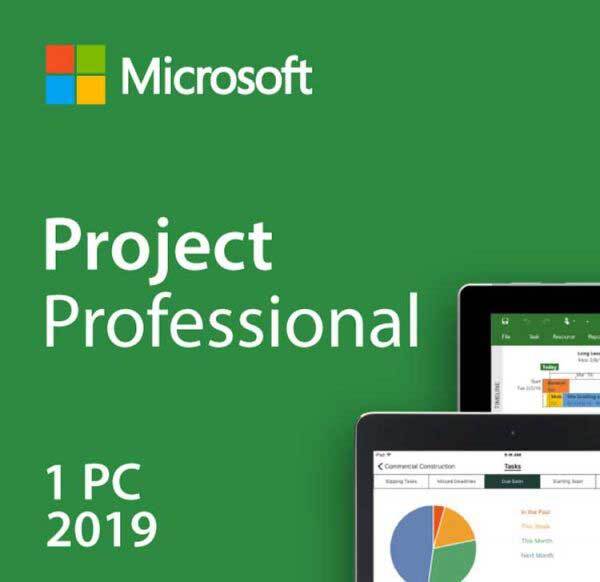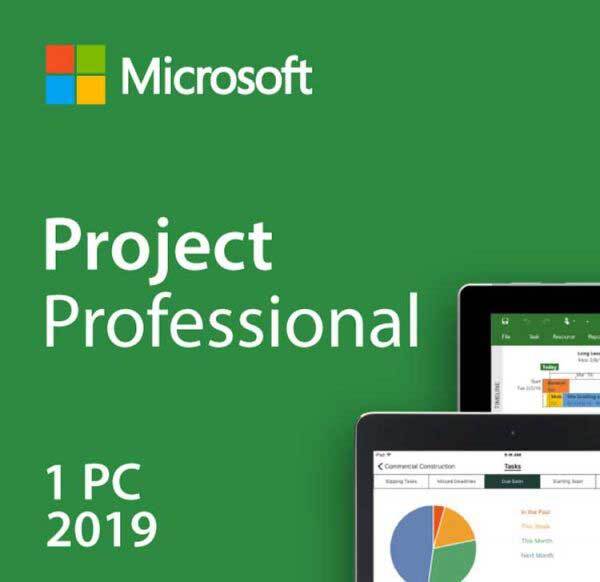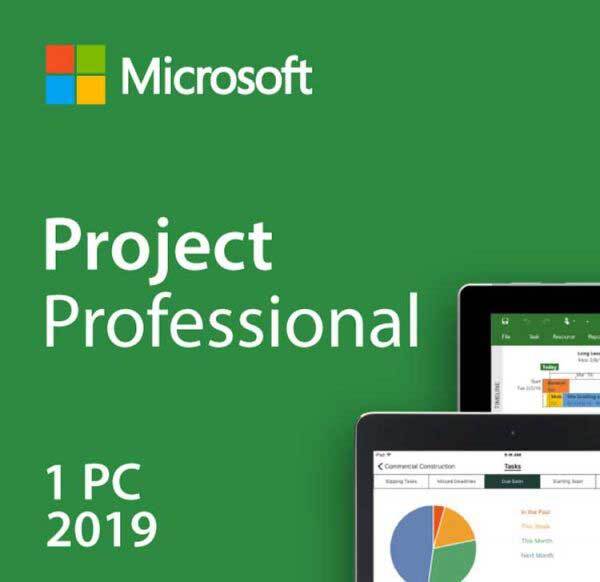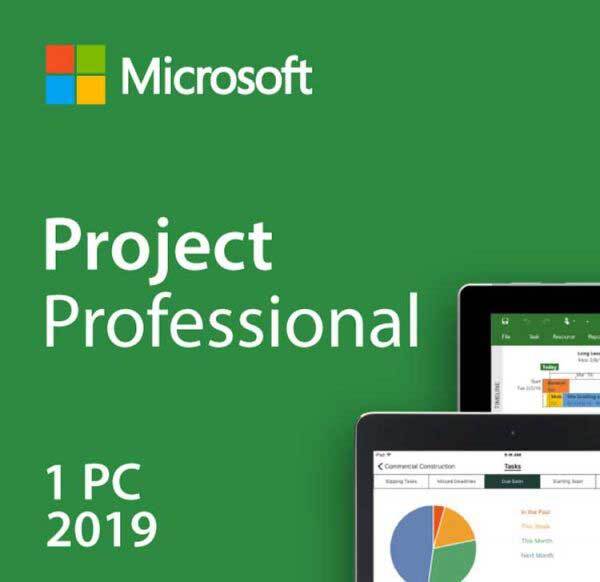 Microsoft Project Professional 2019
SKU: Microsoft Project Professional 2019 PC Product License Key Code
£199.00
Choose between the 64-bit or 32-bit version depending on compatibility, software specifications and features provided by Microsoft Project 2019 Professional software.
This software does not contain a DVD disc, USB or any media/retail box unless otherwise stated; it is a digital download only. See steps involved below:
You will receive your product key and download link via email.
We will provide instructions on how to install the product.
Install and enter your 25-digital product key as prompted.
Complete the installation and start the application.
Activate the product online or through telephone activation.
This Licence is for 1 PC only. You MUST activate within 72 hrs of purchase, after license activation, it will work for the lifetime of your system as long as you don`t uninstall or change your systems. Contact us if you require a re-installable version.
---
Description
Project 2019 Professional Edition PC License Key
PC Project 2019 Professional Digital Product License Key with/without installation media.
Language Options for Office 2019: English, Arabic, Bulgarian, Chinese (Simplified & Traditional), Croatian, Czech, Danish, Dutch, Estonian, Finnish, French, German, Greek, Hebrew, Hindi, Hungarian, Indonesian, Italian, Japanese, Kazakh, Korean, Latvian, Lithuanian, Malay, Norwegian, Polish, Portuguese (Portugal/Brazil), Romanian, Russian, Serbian, Slovak, Slovenian, Spanish, Swedish, Thai, Turkish, Ukrainian, Vietnamese

Specifications
MPN: 889842326826
GTIN: 606024487836
Product Code: H30-057561
Project Professional 2019 is only compatible with Windows 10/11 operating systems. The product will activate once and is not transferable to another PC or installation unless otherwise stated.
Streamline projects, resources, and portfolio management easily with Microsoft Project 2019 Professional to help maintain track of projects successfully.
Project Professional 2019 provides flexible features that assist you with projects, track status and collaborate with others from virtually anyone and anywhere. It delivers real-time communications with instant messaging enabled right within your project plan and also can consolidate all your potential project resources into one single view.
With Project 2019 You can Get started quickly with ready-to-use templates
Keep projects in Project 2019 on track with features such as the built-in templates and scheduling features
Easily create modern-looking reports with Project Professional 2019
Allocate resources/tasks and resources to team members/teams with ease
Collaborate instantly by calling/instant messaging team members within Project Professional 2019
Microsoft Project 2019 allows you to execute projects with ease with its Built-in templates and familiar scheduling tools help project managers/teams stay productive and proficient. With Project 2019 you can Evaluate and optimize your project portfolio by prioritizing initiatives with business objectives to get the results you want. With it's Close integration with Power BI, within Project 2019, it provides advanced analytics to aid much needed decision-making scenarios.
Gain greater insight into how resources are used and efficiently collaborate using integrated tools and features. With simplified task/resource/time management - teams can now enter updates from anywhere, thus offering greater executive oversight available in Project 2019
Collaborate easily using Project 2019 with others easily to start and deliver winning projects. Project 2019 Professional Includes all the features of Project Standard as well as additional collaboration tools, resource management, SharePoint task sync, submission of timesheets and much much more.
If you're upgrading to Project Professional 2019 from Project Professional 2016, but you'll notice a few new ones as well!
-Link tasks using a drop-down menu for efficient updating
You no longer have to remember the ID of the task you want to link to and quicker updating via the file/task hierarchy without actual matching your projects ID thus making quicker execution of changes.
Task Summary Name field Improvements
With a long lists of tasks, it can be difficult to know what a task is indented under in the overall project plan. You can now clarify your project's structure. and other fields for instant access and improvements simply by choosing the drop-down list.
Timeline bar labels and task progress Improvements
Communicating project progress just got a hell of a lot easier! Timeline bars can now be labeled, and task progress are now simple to quickly illustrate your plan and the work in progress.
Accessibility improvements
In Microsoft project professional 2019, it is now easier for Windows Narrator and other assistive technology to read more elements of Project as well as visual/keyboard improvements.
Minimum Specifications for Microsoft Project Professional 2019
| | |
| --- | --- |
| CPU | 1.6 Ghz |
| OS | Windows 10 / Windows Server 2019 Or NEWER |
| Memory | 4GB |
| Hard Disk Space | 6GB |
| Display | 1024 x 768 |
| Graphics | DirectX 10 graphics |
Operating system Windows Server 2019 & Windows 10 or NEWER ONLY
Project 2019 is NOT compatible with earlier editions of Windows or Windows Server operating systems.
×