Home>
Windows 11 Enterprise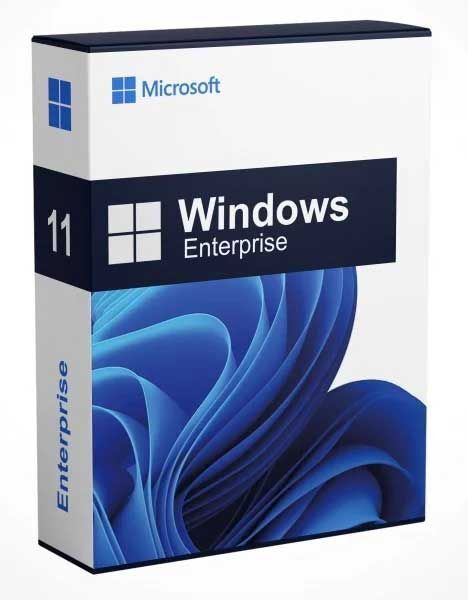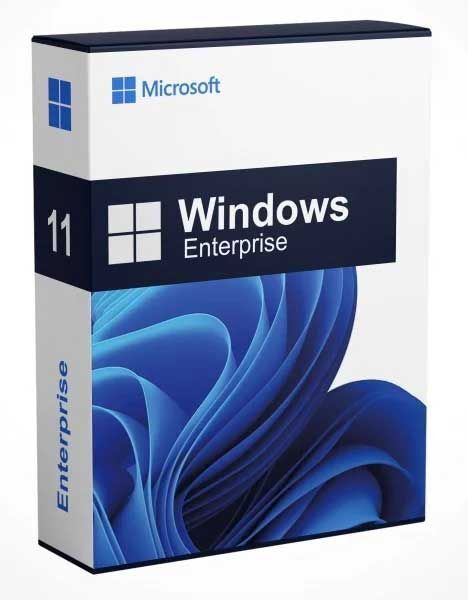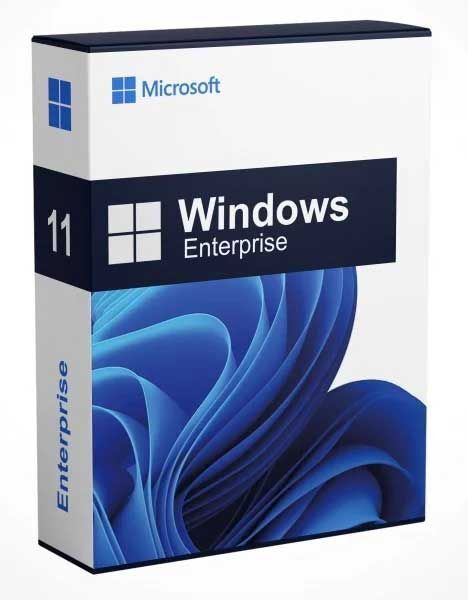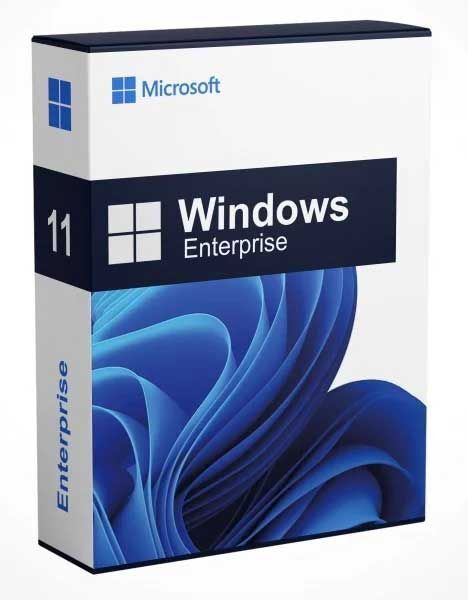 Windows 11 Enterprise
SKU: Win 11 Enterprise
£129.00
Buy Windows 11 Enterprise version operating system from our carefully selected of retail products.
Your Product Code will be sent to your e-mail after your purchase. You must redeem within 3 days.
Installation is simple - Simply order, download, install then activate! It`s a stand-alone item so no subscriptions or hidden charges to pay! One-time purchase!
After order processing - we will send you;
Product code: Official software license key for activation.
Download for software: Direct manufacturers link to download and redeem from website.
How to install: Step-by-step guide for installing.
Activating: Activate your original product using the genuine activation wizard by product code.
Problems installing? - talk to us by live-chat or phone! See other items in this category
---
Description
Windows 11 Enterprise offers added features, such as advanced security with compliance tools, ideal for large businesses and organisations with more complex IT requirements. Windows 11 Enterprise and Professional are both suitable for businesses. The Windows 11 OS include Enterprise, IoT Enterprise, Education, Pro, Pro Education, Pro for Workstations and Home. Usually companies generally either buy Windows 11 Enterprise or Pro. Check out the features you desire below and get it asap!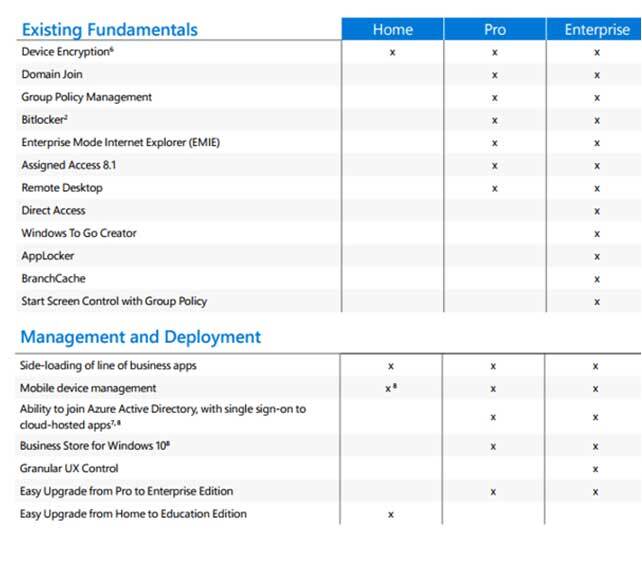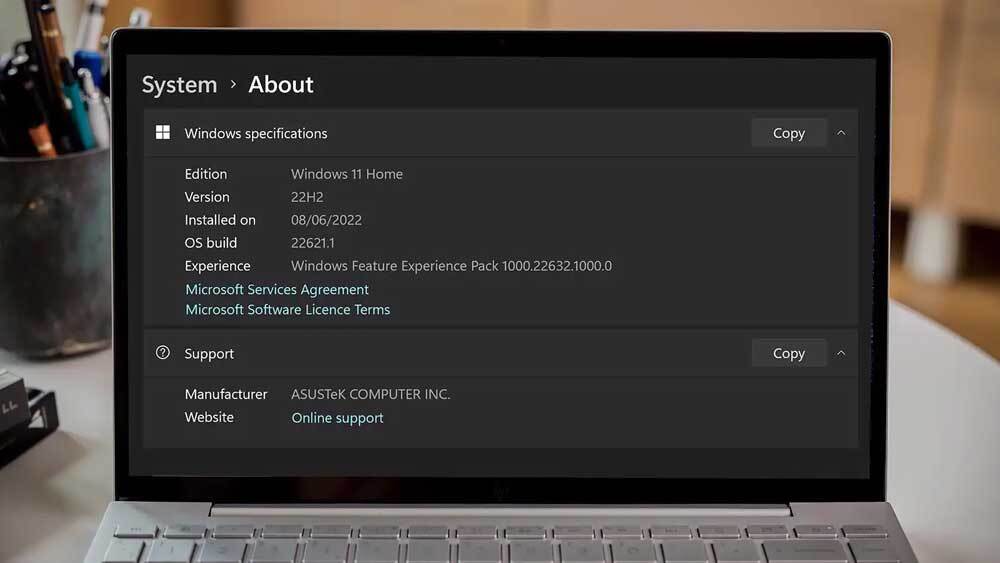 Windows 11 is designed to be versatile and suitable for both home and business use. Here are some features and considerations that make Windows 11 a viable choice for both environments:
Home Use:
User-Friendly Interface:

Windows 11 features a user-friendly and modern interface that can be easily navigated by users at home.

Entertainment Features:

With features like the Microsoft Store, Xbox Game Pass integration, and enhanced graphics capabilities, Windows 11 offers a more enjoyable experience for entertainment and gaming.

Widgets for Personalised Information:

The Widgets feature allows users to personalise their desktop view with at-a-glance information such as news, weather, and calendar events.

Microsoft Teams Integration:

Integration of Microsoft Teams into the taskbar makes it convenient for users to connect with friends and family through video calls and chat.

Snap Layouts and Snap Groups:

These features are useful for multitasking and organising open applications, providing a more efficient user experience.
Business Use:
Enhanced Security:

Windows 11 includes security enhancements, such as virtualization-based security (VBS) and a more secure boot process, contributing to a safer computing environment for your business data.

Productivity Features:

Windows 11 supports a range of productivity features, including Virtual Desktops, improved window management with Snap Layouts, and a redesigned Start menu for efficient workflow.

Office 2021 and Microsoft 365 Integration:

Seamless integration with Office 2021 and Microsoft 365 applications and services enhances collaboration and productivity for businesses.

Business-Focused Applications:

Windows 11 supports a wide range of business applications, making it compatible with the software commonly used in professional settings.

Centralised Management:

Windows 11 can be managed through centralised IT management tools, allowing administrators to control updates, security settings, and configurations in any business environment.

Support for Modern Hardware:

Windows 11 supports most modern hardware configurations, ensuring compatibility with the latest business laptops, desktops, and devices.

Compatibility with Legacy Software:

Windows 11 aims to maintain compatibility with existing software, helping businesses transition smoothly to the new operating system without losing access to critical applications.

Business Continuity:

The stability and performance improvements in Windows 11 contribute to a reliable and efficient computing environment, supporting business continuity.
For both home and business users, it's essential to ensure that your hardware meets the system requirements for Windows 11. Additionally, companies and organisations should evaluate their specific needs and consider factors such as software compatibility and deployment strategies before transitioning to a new operating system.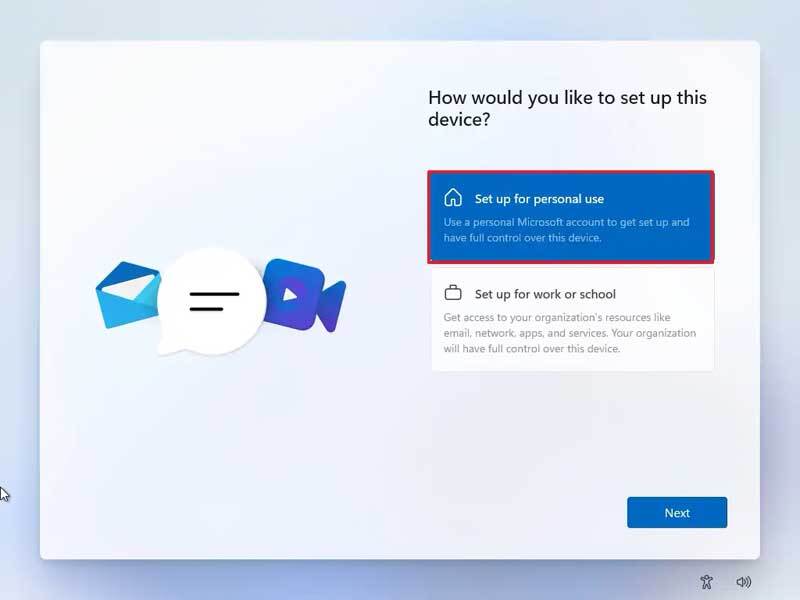 Activate your existing installation or install it onto your new home or business PC. • Powerful, Microsoft Edge, Teams, all the apps you need to work seamlessly with new multitasking tools like snap layouts, desktops and a more intuitive dock experience. • Your favourite photos, the news, todays to-do, tomorrows weather, all-new widgets help you find content that matters to you, everything you need is just a swipe away. • An all new Microsoft Store with a cleaner, more intuitive interface gives you easier access to the things you need. • Work, play, shop, stream, connect - whatever you set out to do, Microsoft Edge on Windows 11 helps you do it with speed and security. Windows 11 Professional Edition Software License Package Whats Included? - Your purchase includes your Windows 11 product software license key, official download links to the software/tools and a detailed instruction manual giving you everything needed to: Activate your existing Windows 11 installation by inserting our license into the Windows 11 activation wizard, or to
Upgrade your existing Windows 10 to Windows 11 HOME Edition* (Old devices running windows 7/8/8.1 will struggle to upgrade to windows 11 unless you meet the minimum requirements. There is a way to bypass the Windows 11 system requirements but let`s not go there. Run the Windows PC health check tool to check whether you can prior to purchase) and keep your existing files and documents using the Official Microsoft upgrade tool found here, or toHave a fresh clean start by installing and activating Windows 11 using the official Microsoft installation tool, or finally to,Install offline using USB or DVD media created by the official tool and activating Windows once you have set up your PC.
* You can only upgrade (from windows 10) if your device meets the NEW minimum requirements as set out by Microsoft for Installing the latest windows 11 OS. Whilst Windows 10 was open for all - Windows 11 unfortunately increased its minimum system requirements and requires several components which only newer devices (or hardware) have got. See the very bottom of this page for the official tool to determine if your device can handle an upgrade. Otherwise purchase windows 10 instead from here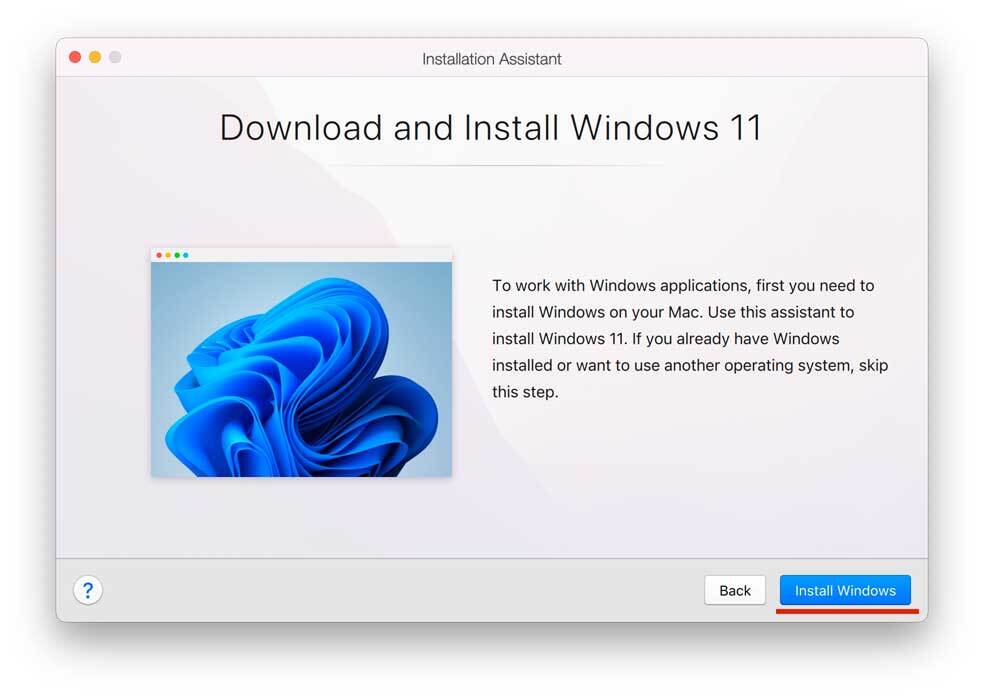 1. To install a new Windows 11 virtual machine, you need to download an official installation image first
Download Windows 11 ISO
Note: If you haven't installed Parallels Desktop yet, Buy, download and install it first.
2. Once the image is downloaded:
Click [+] "plus" button in Parallels Desktop Control Centre to start a new virtual machine installation
Select Install Windows or another OS from a DVD or image -> Continue
Navigate to Windows 11 installation .iso image - only if it`s not recognised automatically
Follow the Installation Assistant instructions until your installation is complete.
To install Windows 11 on a Mac, run Parallels Desktop, then click on the Parallels icon in the Mac menu bar > Control Centre > + > Choose Windows 11 > Continue > Install Windows.
System requirements

These are the minimum system requirements for installing Windows 11 on a PC. If your device does not meet these requirements, you may not be able to install Windows 11 on your device and might want to consider purchasing a new PC. If you are unsure whether your PC meets these requirements, you can check with your PC Original Equipment Manufacturer (OEM) or, if your device is already running Windows 10, you can use the PC Health Check app to assess compatibility. Note that this app does not check for graphics card or display, as most compatible devices will meet those requirements listed below.

Your device must be running Windows 10, version 2004 or later, to upgrade. Free updates are available through Windows Update in Settings>Update and Security.

Processor
1 gigahertz (GHz) or faster with 2 or more cores on a compatible 64-bit processor or System on a Chip (SoC).
RAM
4 gigabyte (GB).
Storage
64 GB or larger storage device Note: See below under "More information on storage space to keep Windows 11 up-to-date" for more details.
System firmware
UEFI, Secure Boot capable.
TPM
Trusted Platform Module (TPM) version 2.0.
Graphics card
Compatible with DirectX 12 or later with WDDM 2.0 driver.
Display

High definition (720p) display that is greater than 9" diagonally, 8 bits per colour channel.

Internet connection and Microsoft account

Windows 11 Pro for personal use and Windows 11 Home require internet connectivity and a Microsoft account during initial device set-up.
Switching a device out of Windows 11 Home in S mode also requires internet connectivity.
For all Windows 11 editions, internet access is required to perform updates and to download and take advantage of some features. A Microsoft account is required for some features.

×