Home>
Microsoft Windows 8 Professional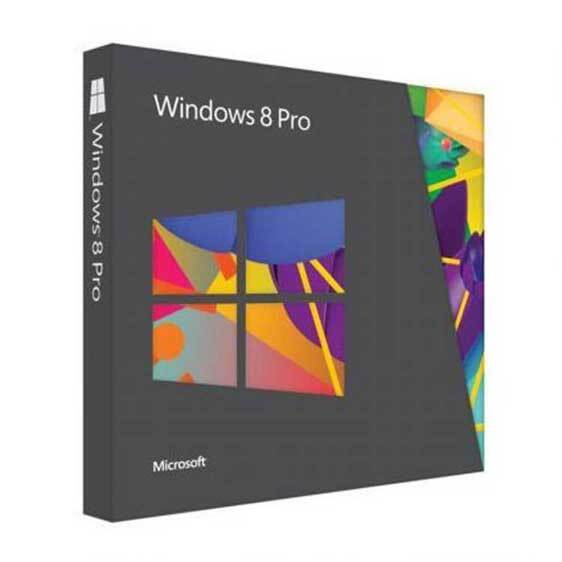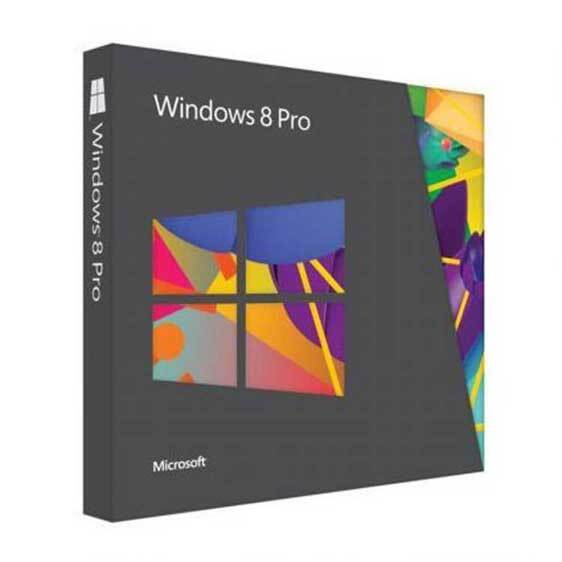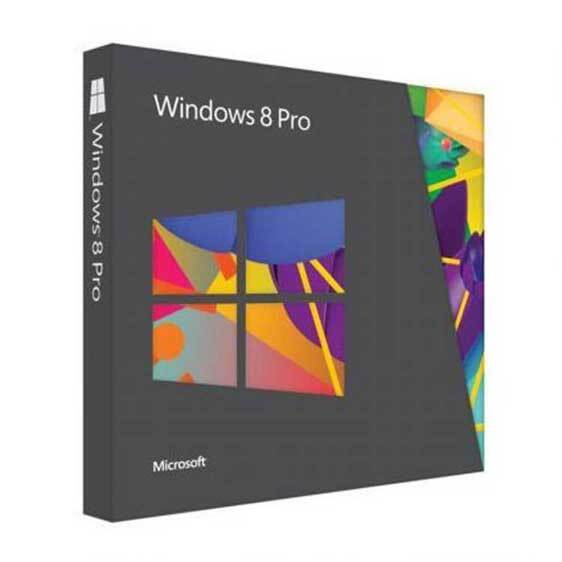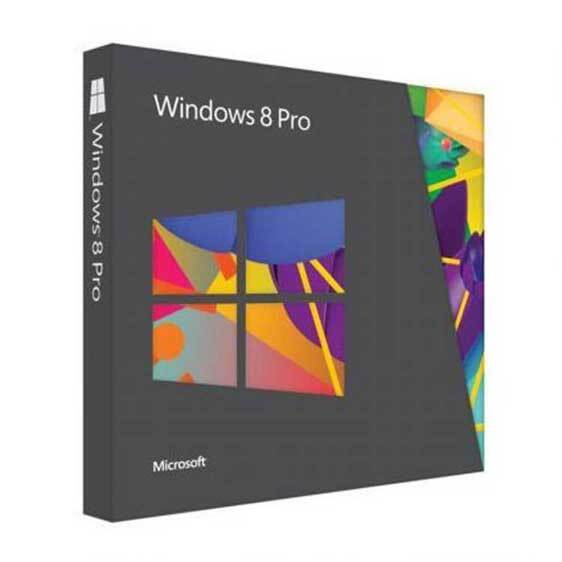 Microsoft Windows 8 Professional
SKU: Microsoft Windows 8 Professional PC Product Code License Key
Buy Windows 8 Pro operating system software. Windows 8 Professional is designed to address the requirements of IT professionals in large and midsize organisations with advanced protection. It is a legacy product.
Your Product Code will be sent to your e-mail after your purchase.
1. Order

2. Delivery by E-mail

3. Install Product

Installation is simple - Simply order, download, install then activate! It`s a stand-alone item so no subscriptions or hidden charges to pay! One-time purchase!
After order processing - we will send you;
Product code: Official software license key for activation.
Download for software: Direct manufacturers link to download and redeem from website.
How to install: Step-by-step guide for installing.
Activating: Activate your original product using the genuine activation wizard by product code. You MUST activate within 72 hrs of purchase, after activation it will work for Lifetime of your system.
Problems installing? - talk to us by live-chat or phone! See other items in this category
---
Description
Windows 8 Professional Edition PC License Key
PC Windows 8 Professional Digital Product License Key with installation media.
Language: English (multi-language's available)
Manufacturer: Microsoft
License: 1 PC
Validity: Lifetime
Platform: Windows
Windows 8 is available in two editions: Core and Professional (Business)
Beautiful, fast, fluid Only With Windows 8 Professional
Boot your PC/Start up quickly
Customize your Start screen with Live Tiles
Browse secure and faster with Internet Explorer
Stay safer with Windows Defender - Windows Own Security Software
Get great apps from Free at the all New Windows App Store
More inbuilt Apps and Features - Mail, Photos, SkyDrive & More
Easier than ever to Upgrade: Windows 7 files, apps and settings transfer easily to Windows 8.
Hassle free usability - Programmes that run on Windows 7 are also compatible with Windows 8.
Windows 8 brings together your productivity to make all things more simple - from mobile apps for your business, Office productivity work, searching and surfing, and to accessing all your data from anywhere.

Your Windows 8 experience works smoother across all your devices - from the best corporate tablet, to a thin and light laptop, to your high-end-performance workstation or all-in-one, whether you are at home, in or around the office, or working on the move.

Windows 8 takes care of all the essentials - letting you manage personal devices in your organization, utilising investments in your enterprise infrastructure, and enhancing the security of your environment - better and more easily.
Windows 8 has new ways for you to personalize your PC, and includes a wave of awesome new apps and services. Work the way you're used to, and do more at once with more apps. Bing smart search gives you results from your PC, your apps, and the web. Results are in a clean, graphic view, so you can go where you want right from the search results. Open the Windows Store right from your Start screen to browse and download apps for cooking, photos, sports, news, and more.
Great for work and play, Windows 8 tablets and PCs are powerful, stylish, and built to go where you go. Get a Windows 8 tablet or PC now, and you can update to Windows 8.1 for free!
Windows 8 Pro is for small-medium sized businesses, providing more enhanced features to easily connect to company networks, access files on the go, encrypt data, and much much more.
SEARCH ONCE. GO ANYWHERE - Bing smart-search gives you better results from your PC, your personal apps, and the world wide web. See search results in a clean, graphic view, enabling you to go where you want instantly from the search results. Play songs, open apps, or call friends - Just tap and do it!
MORE APPS TO LOVE - The Windows App Store has a fresh new look, which makes it easier to discover, review, and download apps. Including apps for cooking, photos, sports, news, and a lot more.
MAKE IT YOURS. Improved personalisation to Set up a slide show on your lock screen by choosing your favourite pictures. Arrange all the stuff on your Start screen so it's just the way you want it. Relentless customization; Choose from tile sizes, colours, backgrounds and animations.
BUILT-IN CLOUD STORAGE. MICROSOFT SkyDrive is the simple free online storage that's built into Windows 8. Save documents, photos, and other files to SkyDrive automatically then access them anytime.
FAST, FULL-SCREEN BROWSING. Getting Windows 8 means you get the new Internet Explorer Browser. Internet Explorer is built for touch, with faster load speeds, a full screen experience with side-by-side browsing of your sites, and real-time information delivered to your Start screen. More features with less headache. Get things done quicker the way you want.
Windows 8 Pro
With the new Windows 8, you get the best of work and play. Windows 8 Professional includes everything in Windows 8 Core, plus enhanced features which assist you to easily connect to company networks, manage devices, access one PC from another, encrypt your information/data, and much much more.
All new Start Screen - Get to it all from the brand new Start screen, even your familiar desktop
Discover new and unique apps within the all new Windows App Store
Personalise your desktop with tiles, colours, & backgrounds
Do much more with side by side views of apps and sites
Online Access of photos & files virtually anywhere with SkyDrive built-in
Navigate Quickly - Search, browse, and share more securely
Protect your data by encrypting it with BitLocker encryption
Access one PC from another with Remote Desktop Access
Connect to your works company network easily
What's new with Windows 8 Pro
Microsoft Outlook Email with Multitask

Microsoft Windows APP Store
Video Editing - Made easy

All New Built in Photo Viewer
OneNote and Smoother Desktop GU

Best ever Search Facility


It Plays as Hard as it just simply...Works. Do More For Less.
Windows 8 gives you the power to quickly navigate, watch films, play games, polish your CV, and pull together a great presentation — all simultaneously on a single PC. Now you can organise many apps on your screen at once in a single view. Do more for Less.
The familiar Start Screen
Personalise the Start screen with your favourite news feeds, friends, social media , and applications. Easily customisable colours/backgrounds and many different sized tiles make your device as unique as you are. You are just one click away from the familiar Windows desktop to do the stuff you've always done - only much better.
Improved Built In Apps The Apps you Need
In addition to great built-in Windows apps for email, photos and video editing – you can also download more from from the Windows Store.
Improved Security
Stay up to date and more secure with the Inbuilt Windows Defender, Windows Firewall, and Windows Update. A powerful, yet free, security program to protect your data and Internet browsing.
Faster Loading Speed
Windows 8 starts up and boots faster, switches between apps faster, and uses less power more efficiently than all previous versions of Windows
Multitasking Made Simple
It's easy to do more at once. Snap multiple apps side by side for a single view for easy multitasking - all made simple.
Mouse, Keyboard—and now... Touch
Windows 8 works harmoniously with various types of devices, including touch, mouse-and-keyboard, or both. Whatever input device you use, you'll discover fast and fluid ways to switch between apps, move things around, and go smoothly from one place to another.
Your files, Everywhere - Now Online
Now you can stay connected to your photos and important files and access them on the go with either phone, tablet or PC with SkyDrive.
You Keep all your Files -Upgrading made Easy
If your PC is running Windows 7, your files, apps and settings will easily transfer to Windows 8 for quick and efficient transition.
You Keep Familiar Programs Working
Applications are backwards compatible - Programs that run on Windows 7 will run on Windows 8.
| The All New Windows | Windows 8 | Windows 8 Pro | |
| --- | --- | --- | --- |
| Your PC is currently runs: | Windows 7 | Windows 7 | |
| Great Windows Apps built in such as Mail, Calendar, Messaging, Photos, and SkyDrive with many more available at Windows Store. | ✔ | ✔ | |
| Includes Internet Explorer 11 | ✔ | ✔ | |
| Keeps you up-to-date and more secure with Windows Security: Windows Defender, Windows Firewall, and Windows Update. | ✔ | ✔ | |
| Works with new and existing Windows desktop software | ✔ | ✔ | |
| Comes with Windows Media Player Software | ✔ | ✔ | |
| Provides enhanced data protection using BitLocker technology to keep all your information secure. | | ✔ | |
| Helps you to connect to your PC when you're on the move with Remote Desktop | | ✔ | |
| Connects you to you corporate or business network with Domain Join. | | ✔ | |
| Watch and record live TV with Windows Media Centre Software | | ✔ | |
Windows 8 Professional allows you to connect and share your files and also adds enhanced features if you need to connect to corporate networks, access remote files, encrypt sensitive data, and access to other more advanced tasks and a lot more.
The new Windows 8 start screen now contains easily personalised applications for items you use the most and can be customised quickly. Windows 8 Live tiles provide real-time updates from your Social Media, News and e-mail accounts. Alongside the new Start screen, the lock screen now includes e-mail, calendar, and clock widgets.
To access your PC, Simply unlock your PC by clicking or swiping pre-set locations you've selected on the lock screen. New Search function also allows you to search for your favourite software programs, Easily customise by open, close, hide, resize, and run multiple apps simultaneously with the swipe of a finger/mouse.
Windows has also made changes to make your PC more secure by boosting its existing security features by adding "SmartScreen," which acts to prevent suspicious programs or apps from being installed or running on your machine. Finally, Windows 8 also gives you the ability to "refresh" itself to give users a new starting point and a cleaner version of Windows.
Windows 8 Installation System Requirements
Processor. Minimum 1 gigahertz (GHz)* or faster with support for PAE, NX, and SSE2
RAM. Minimum 1 gigabyte (GB) (32-bit) or 2 GB (64-bit)
Hard disk space. Minimum 16 GB (32-bit) or 20 GB (64-bit)
Graphics card. Any with: Microsoft DirectX 9 graphics device with WDDM driver


Additional Requirements to Use Certain Features
Internet access
For touchscreen, you need a tablet or a monitor that supports multi-touch display
A Microsoft account required for some features
Watching DVDs requires separate playback software and a DVD Drive
Windows Media Centre licence (sold separately)
To access the Windows Store and to download and run apps, you will need an active Internet connection and a screen resolution of at least 1024 x 768
To snap apps, you need a screen resolution of at least 1366 x 768
×