Home>
Windows 10 Enterprise LTSC 2019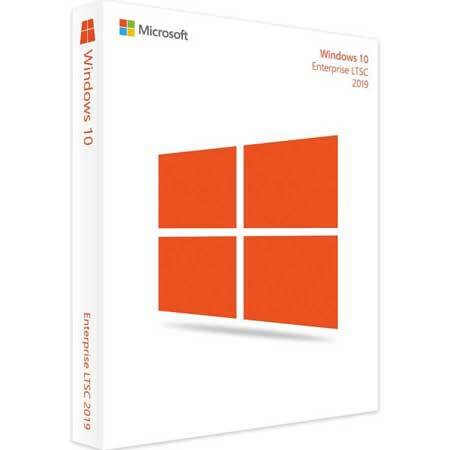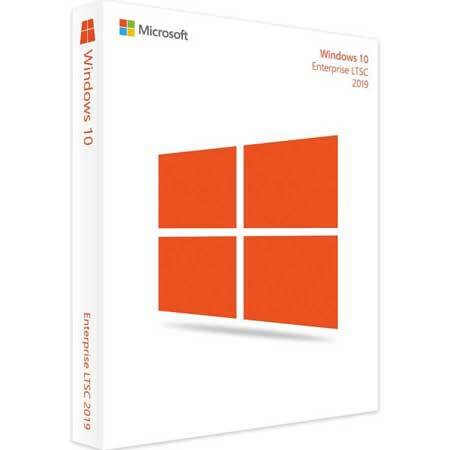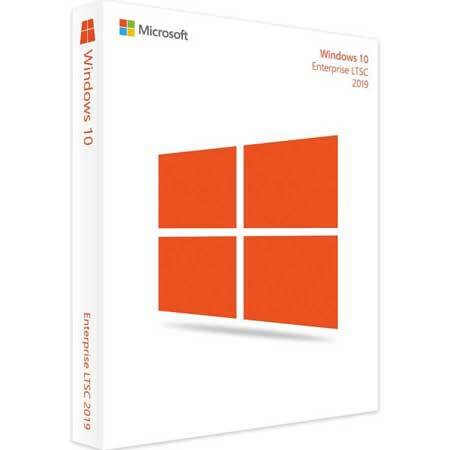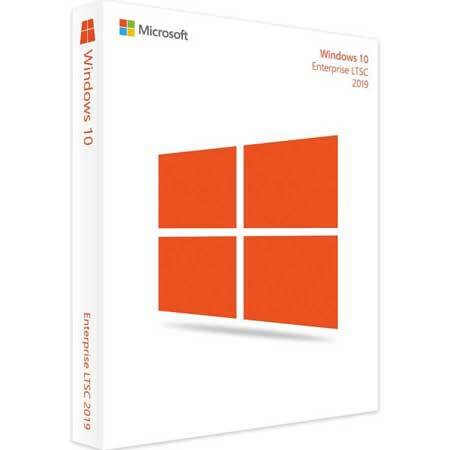 Windows 10 Enterprise LTSC 2019
SKU: Windows 10 Enterprise LTSC 2019
£149.00
Buy Windows 10 Enterprise LTSC operating system from our carefully selected of retail products.
Your Product Code will be sent to your e-mail after your purchase.
1. Order

2. Delivery by E-mail

3. Install Product

Installation is simple - Simply order, download, install then activate! It`s a stand-alone item so no subscriptions or hidden charges to pay! One-time purchase!
After order processing - we will send you;
Product code: Official software license key for activation.
Download for software: Direct manufacturers link to download and redeem from website.
How to install: Step-by-step guide for installing.
Activating: Activate your original product using the genuine activation wizard by product code.
Problems installing? - talk to us by live-chat or phone! See other items in this category
---
Description
Windows 10 Enterprise LTSC 2019 - Business operating system with a wide range of functions
Windows 10 Enterprise LTSC 2019 is a secure operating system that also meets the considerable demands of large companies. It is an all-in-one package for various devices that offers powerful functions. Sophisticated security measures also protect businesses proactively and with the support of cloud intelligence. Unlike Windows 10 Pro, Enterprise Edition includes the comprehensive Windows Defender Advanced Threat Protection (ATP) security tool.
The operating system provides assistance to a company's IT staff for tasks such as desktop analytics. Important applications such as Microsoft Edge, Cortana, Microsoft Whiteboard or OneNote for Windows 10 are all ready to run. Buying Windows 10 Enterprise LTSC 2019 also makes the transition to cloud-based management easier for a company's IT department. Some workflows can be migrated to Intune while others continue to run Configuration Manager. Access to the Microsoft Store for Business makes it easy for any company to find the additional applications they are looking for.
Security Enhancements
Windows 10 Enterprise LTSC 2019 includes a collection of interactive reporting features that analyse security threats. Businesses can customise when and how they want to be notified of risks. These tools are integrated security measures which are connected to Azure, Office, the Microsoft Cloud and other applications. The Microsoft Secure Score consolidates data from antivirus software, operating system updates, firewalls and other security features to provide a clear overview.
This operating system also allows company admins to unlock or block specific URL and IP addresses. In addition, buying Windows 10 Enterprise LTSC 2019 means that the business is better protected from ransomware and has the latest generation of Windows Defender ATP at its disposal. In addition, logging in without a password is supported: employees can use advanced multi-factor authentication on their Windows 10 devices.
Work even more productively with applications for Windows 10 Enterprise LTSC 2019
Windows 10 Enterprise LTSC 2019 enables the use of Azure Active Directory (AAD). Windows Autopilot allows devices to be connected to each other without any direct user input. The Desktop App Assure feature helps to deal with any problems that may arise in connection with the operating system. There are also improvements to monthly security updates, namely the division of updates into smaller packages which unpack more quickly.
Microsoft Edge users will experience an improved kiosk mode and easier digital signing. In addition, language-specific files are now part of Local Experience Packs, which are quicker to install and are less of a burden upon the operating system in comparison to previous models. The cross-platform installation tool MSIX Packaging allows company admins to update apps more easily. When searching, the user can now access artificial intelligence that can find data in Office and other apps.
Buy Windows 10 Enterprise LTSC 2019
LTSC stands for Long-Term Servicing Channel. The user receives regular feature updates scheduled in March and September. Additional security updates are added every month. These updates are usually provided for 60 months from the release date of the software. The reason for this is the updated service model for Windows operating systems called Semi-Annual Channel (SAC).
Software Base is the perfect partner for the secure and fast purchasing of operating systems. Here you can easily purchase a product key for a Windows product and get installation support if needed.
If you have any questions about Windows 10 Enterprise LTSC license or product key activation, talk to us and our team will be happy to help.
System requirements
Processor
Minimum: 1 GHz
RAM:
1 GB for 32-bit or 2 GB for 64-bit
Hard drive space:
16 GB for 32-bit or 20 GB for 64-bit
Graphics card:
DirectX 9 or higher with WDDM 1.0 driver
Display:
Minimum: 800 x 600 pixels
×