Home>
Kaspersky Total Security 2019 3 Devices 1 Year PC/Mac/Android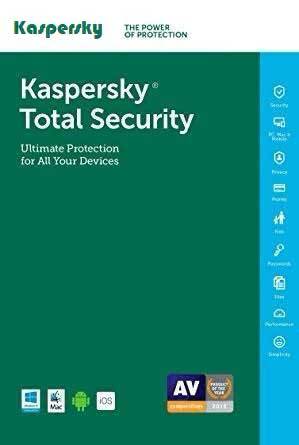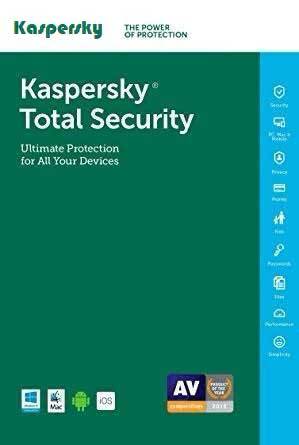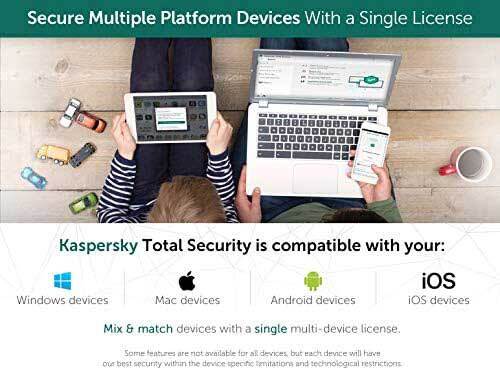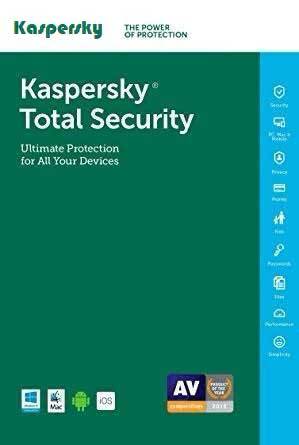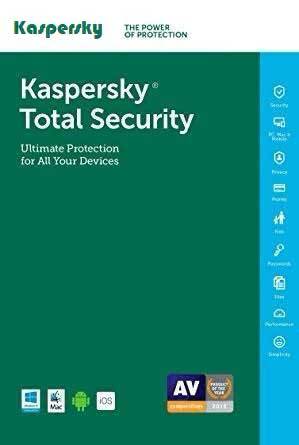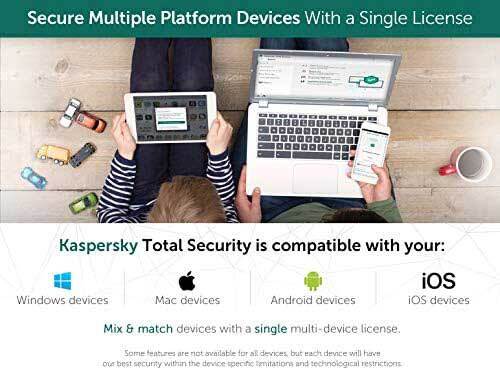 Kaspersky Total Security 2019 3 Devices 1 Year PC/Mac/Android
SKU: Kaspersky Total Security 2019 3Devices 1Year
£29.99
Kaspersky Total Security enables an antivirus plus firewall for protection of your devices from viruses, attacks and malware.
Your code will be delivered by email with detailed instructions for installing the product. The manufacturer does not produce any CD/DVD/Flash drive for this product.
Helps protect multiple devices.
Optional Secure Connection gives you privacy via Virtual Private Network (VPN) technology.
Protects homes, offices and businesses against viruses, attacks, fraud, spyware, cybercrime and more.
Protects privacy - by blocking phishing, spying and online behaviour tracking.
Automatically adds extra security when your online shopping or banking.
---
Description
Did you know that for five years in a row, our security technologies have been the most tested and most highly awarded. In 2017 Kaspersky Lab products participated in 86 independent tests and reviews. Our products were awarded 72 firsts and achieved 78 top-three finishes.
Kaspersky Total Security 2019, 3 Devices includes antivirus and firewall to protect your devices from viruses, attacks and malware
Your code will be delivered by post in a Kaspersky with detailed instructions for installing the product The manufacturer does not produce any CD/DVD/Flash drive for this product
Helps you protect your PC, Mac and Android phones and tablets
Secure Connection gives you privacy via Virtual Private Network (VPN) technology
Protects families against viruses, attacks, fraud, spyware, cybercrime and more
Protects your privacy - by blocking phishing, spying and online behaviour tracking
Automatically adds extra security when your family's online shopping or banking
Includes Kaspersky Safe Kids - to protect kids on PC, Mac and mobile devices
Password Manager securely stores website & account passwords - for easy access from all devices. Safeguards precious photos, music & memories - with backup copies & encryption
On installation, you will automatically be given the upgraded version of your Kaspersky product regardless of what it says on the packaging
×
Kaspersky Total Security 2019 3 Devices 1 Year PC/Mac/Android
£19.95

Added to cart

View Cart

Proceed To Checkout
×